Current Newsletter - Juy 1, 2023
Happy 4th of July weekend!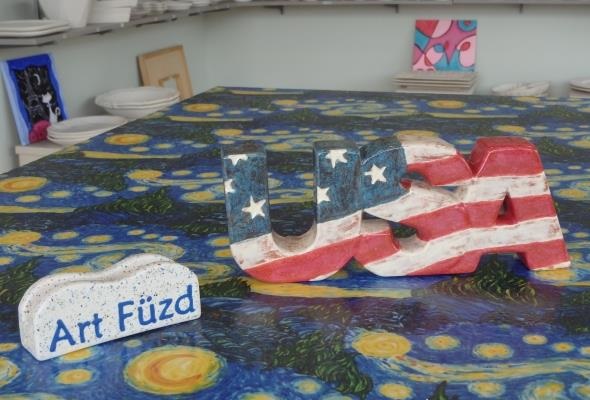 Discover your creative side!

Just walk-in & paint! A memorable experience for couples, friends, and families...
Super relaxing to unwind and paint solo for some "me" time...

4th of July weekend:
Open SATURDAY and SUNDAY, July 1st and July 2nd...
Closed Mon-Tue-Wed.



Regular walk-in hours:
Thursday 12-5 | Friday 12-6 | Saturday 12-6 | Sunday 12-5






Summertime creativity!


Functional & decorative projects!

From the functional and practical to completely decorative and everything in between, you'll find the perfect gift to make or projects for making memories here...



Regular walk-in hours:
Thursday 12-5 | Friday 12-6 | Saturday 12-6 | Sunday 12-5
Always celebrating pride...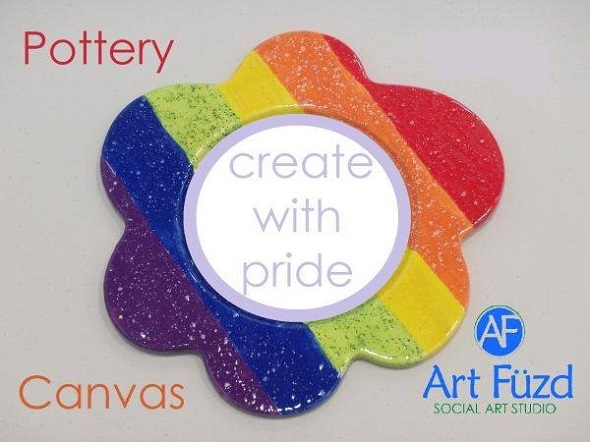 Happy Pride Month and beyond...

Whether part of the Pride community or not, many of our guests "Create with Pride", rainbow style, choosing from over 100 glaze colors!

Art Füzd welcomes all, every day, to come express and create in a fun yet serene environment. Great fun for all couples!

Schaumburg has a wonderful organization dedicated to supporting youth in numerous health capacities, Kenneth Young Center, that also supports LGBTQ+ youth.
Congratulations to Art Füzd!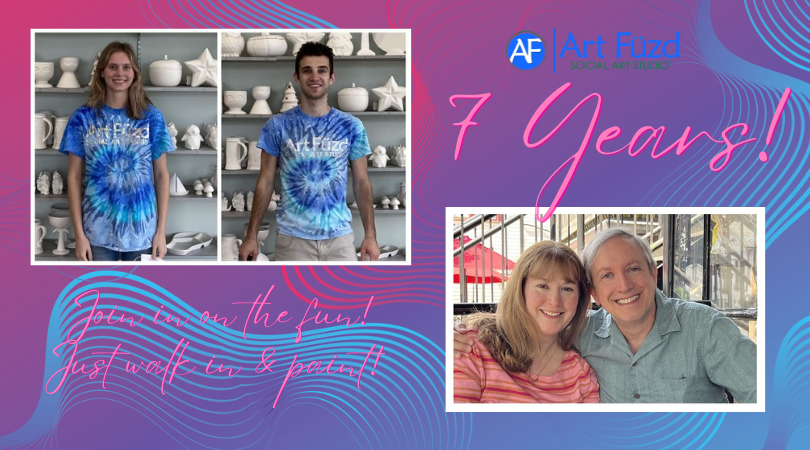 Art Füzd celebrates 7 years on July 4th!

Art Füzd opened its doors 7 years ago on July 4th! It's been you, all of our guests, that have inspired us to give the best of ourselves to help make your experiences at Art Füzd the best they can be. It's been delightful to have a friendly and helpful team to help you. We look forward to continuing to help our local communities make special memories through art for years and years to come.

Please continue to #shopsmall by shopping independent non-chain stores and companies. We all appreciate your support!

Thank you!

This weekend only, Saturday and Sunday (July 1-2) only, congratulate us on our "7 years" and receive 7% off your pottery project! Join in on the fun! Just walk in & paint!
Gift certificates excluded. Can not be combined with any other offer.
Couples - Get fired up!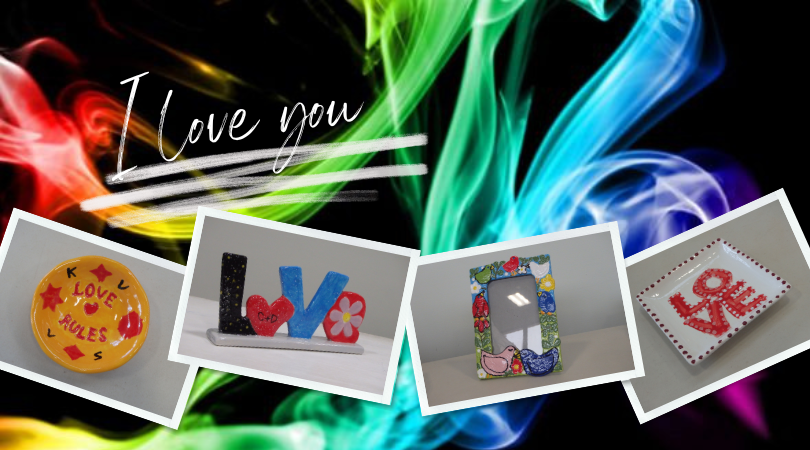 Share a project to paint or make gifts!

Lots of couples enjoy their time together painting pottery here... Whether it's one project being painted together or separate projects for your home, you're sure to enjoy the quiet time making memories.

Tables are spaced out and spaced for optimum privacy. We don't aim to maximize "butts in seats" (as it's called in our industry) but aim to maximize your comfort here. Lots of lovey dovey hearts, highly functional items, and purely decorative projects to select from...



Regular walk-in hours:
Thursday 12-5 | Friday 12-6 | Saturday 12-6 | Sunday 12-5
Mid-July Charity Car Show!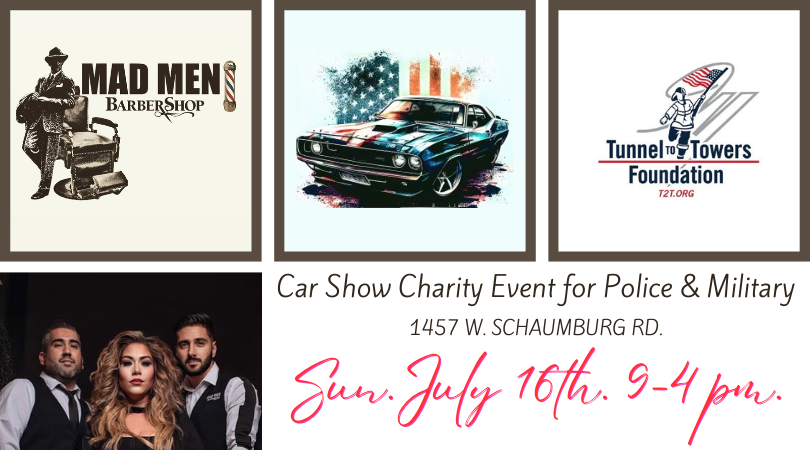 Help support police & military families!

Please support Mad Men BarberShop's Car Show Charity Event being held Sunday, July 16th from 9 am to 4 pm. All proceeds go to the Tunnel to Towers Foundation to support police and military families. For more info, to enter your own car into the show, become a sponsor, or to donate, call Angie.

Stop by and say hi! We'll be at Art Füzd by 9 am!
Let's Party!


Booking events and parties is easy!

Our studio and our painting projects work great for many types of parties - team building events, adult birthdays, family outings, bachelorette parties, baby shower parties, fundraising events, sweet 16 parties, girl scout outings, field trips, child birthdays. Party times may also be available when the studio is closed to the public on Mondays, Tuesdays, and Wednesdays...

1. Read all about how parties work: Corporate | Adult | Scouts | Child
2. Complete the "party request" form to help us plan and advise.
3. We'll be in touch to answer any remaining questions, etc.

Please keep in mind that large groups need to have a reservation. We take the comfort of current guests seriously. Groups are not permitted to linger and wait for tables.




Join In on the Fun!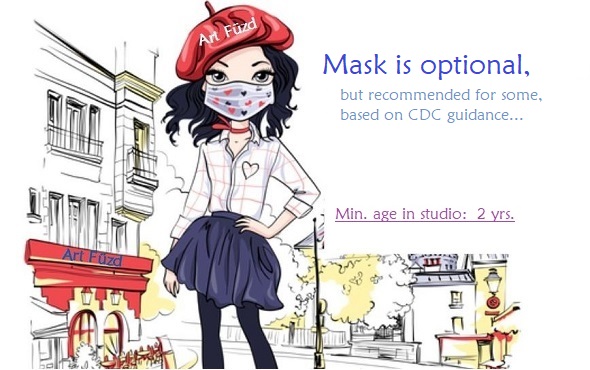 Super chill here now...

Our new layout provides supreme comfort and privacy during your visit. Our studio is very open, airy, and modern with very high ceilings. Beverages are fine and dandy, but no food/snacks please (crumbs = buggies!). Minimum age in studio: 2 yrs.


Gift Cards!

Help your loved ones
make forever memories.
Buy Online or Stop In!
Learn more...



Canvas!

Great for 10+ yrs old.
Choose design/free-flow.
By Appt. Only.
Learn more...



Wood!

Personal monograms.
Timeless styling.
Pre-order online!
Learn more...