Current Newsletter - March 2023
Special Spring Break Hours!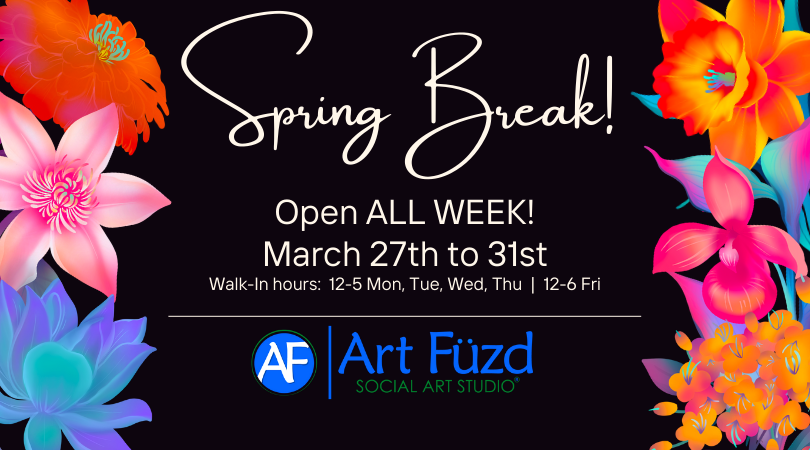 Discover your creative side!

A memorable experience for couples, friends, and families...
Super relaxing to unwind and paint solo for some "me" time...

Special Spring Break Hours:
Open ALL WEEK, EVERY DAY, March 27th to March 31st...
Open 12-5 Mon, Tue, Wed, Thu | Open 12-6 Fri
Open regular hours Sat and Sun...
Just walk-in & paint!



Regular walk-in hours:
Thursday 12-5 | Friday 12-6 | Saturday 12-6 | Sunday 12-5
Open extended days for Spring Break.






Guest Artwork Ideas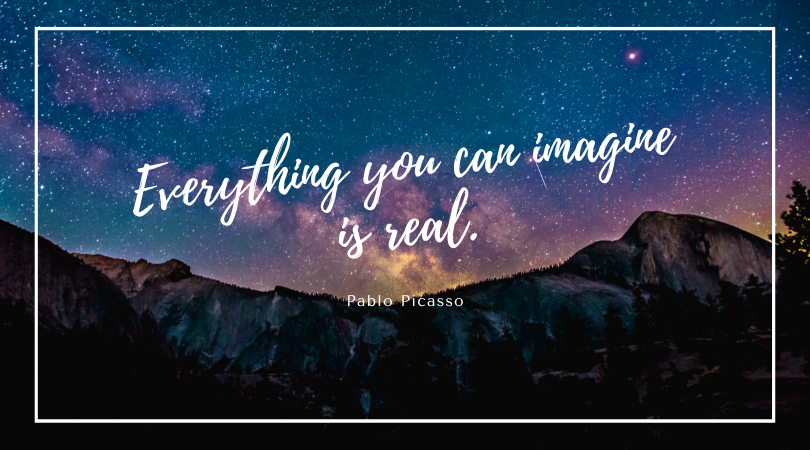 "Everything you can imagine is real." ~ Pablo Picasso

Our guests "oh, wow!" us all the time! We love opening the kilns and seeing that your ideas and imaginative color schemes have burst into delightful kiln-fired pottery outcomes. Join in on the fun! Choose a project and go for it! Or, get some guest artwork ideas by stopping by or by viewing individual projects on our website.
Create Gifts or Spring Decor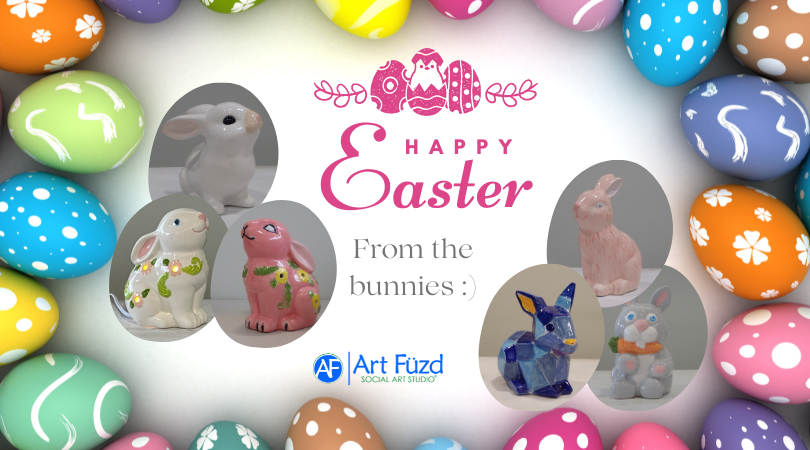 Functional & decorative projects!

From the functional and practical to completely decorative and everything in between, you'll find the perfect gift to make or projects for making memories here...



Regular walk-in hours:
Thursday 12-5 | Friday 12-6 | Saturday 12-6 | Sunday 12-5
Open extended days for Spring Break.
CLOSED Easter Sunday.
Couples - Get fired up!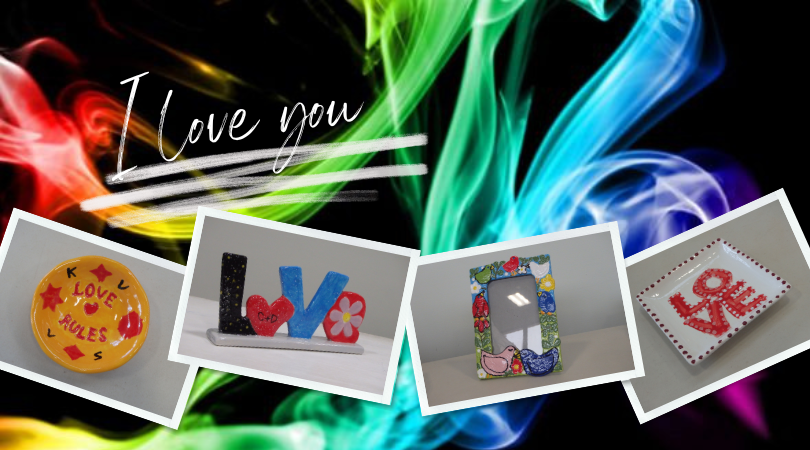 Share a project to paint or make gifts!

Lots of couples enjoy their time together painting pottery here... Whether it's one project being painted together or separate projects for your home, you're sure to enjoy the quiet time making memories.

Tables are spaced out and spaced for optimum privacy. We don't aim to maximize "butts in seats" (as it's called in our industry) but aim to maximize your comfort here. Lots of lovey dovey hearts, highly functional items, and purely decorative projects to select from...



Regular walk-in hours:
Thursday 12-5 | Friday 12-6 | Saturday 12-6 | Sunday 12-5
Open extended days for Spring Break.
Let's Party!


Booking events and parties is easy!

Our studio and our painting projects work great for many types of parties - team building events, adult birthdays, family outings, bachelorette parties, baby shower parties, fundraising events, sweet 16 parties, girl scout outings, field trips, child birthdays. Party times may also be available when the studio is closed to the public on Mondays, Tuesdays, and Wednesdays...

1. Read all about how parties work: Corporate | Adult | Scouts | Child
2. Complete the "party request" form to help us plan and advise.
3. We'll be in touch to answer any remaining questions, etc.

Please keep in mind that large groups need to have a reservation. We take the comfort of current guests seriously. Groups are not permitted to linger and wait for tables.




"Pottery to Go" Kits!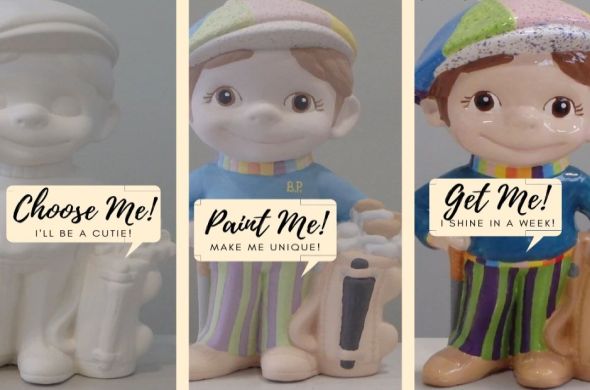 Enjoy your painting environment!

Still super popular! We provide everything you need for a successful pottery painting experience at home. Paints, brushes, towels are included. Pricing is all-inclusive and full-service. Help is just a text message or phone call away!

Choose your project(s). Choose "Pick Up" during checkout. Paint your project(s). Return your project(s) for kiln-firing. Ready for pickup in 7 days.
Art Füzd Gift Certificates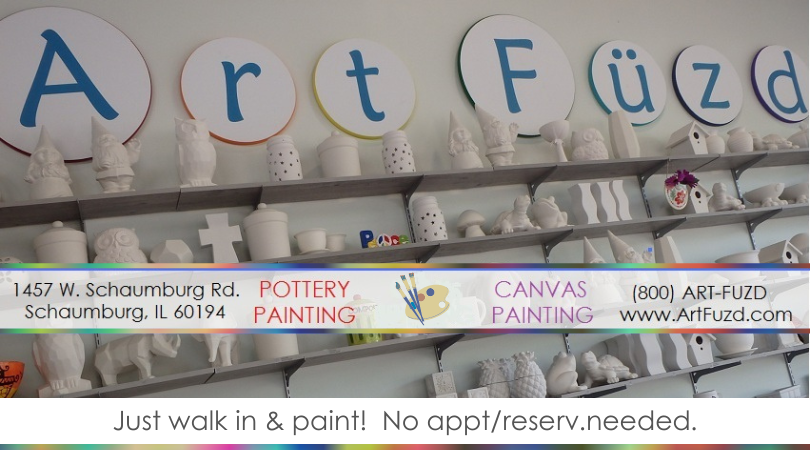 Experience-based gifts rock!

Join in on the fun! Share the fun! Gift certificates can be mailed to or picked up by you or your gift recipient. They can be used anytime and for anything we offer. Call us, or stop in, or order gift certificates online.

Please continue to #ShopSmall by shopping independent non-chain stores and companies. We all appreciate your support!
Join In on the Fun!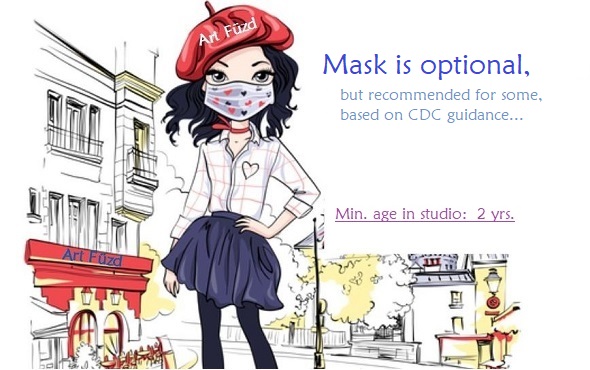 Super chill here now...

Our new layout provides supreme comfort and privacy during your visit. Our studio is very open, airy, and modern with very high ceilings. Beverages are fine and dandy, but no food/snacks please (crumbs = buggies!). Minimum age in studio: 2 yrs.


Gift Cards!

Help your loved ones
make forever memories.
Buy Online or Stop In!
Learn more...



Canvas!

Great for 10+ yrs old.
Choose design/free-flow.
By Appt. Only.
Learn more...



Wood!

Personal monograms.
Timeless styling.
Custom Made!
Learn more...