Current Newsletter - May 2020
---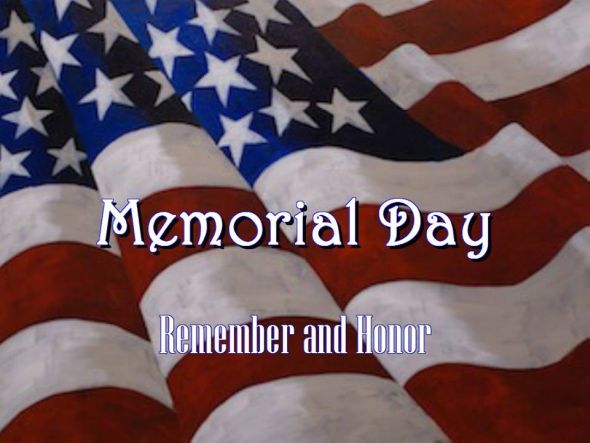 Happy Memorial Day weekend!

Hi Friends! We hope that you and your families have been safe and healthy and continue to follow safe distancing and wear face coverings... Enjoy the holiday weekend and cherish the time spent with loved ones and/or the time to rejuvinate one's mind and soul through quiet time.
May 31 - Happy National Smile Day!

During this unusual and challenging time for many, the power of smiling, even though unseen, is felt and enjoyed as an uplifting gesture. Be sure to be a good listener and show kindness and patience always towards others, and especially as we all learn to cope and navigate through these unchartered waters...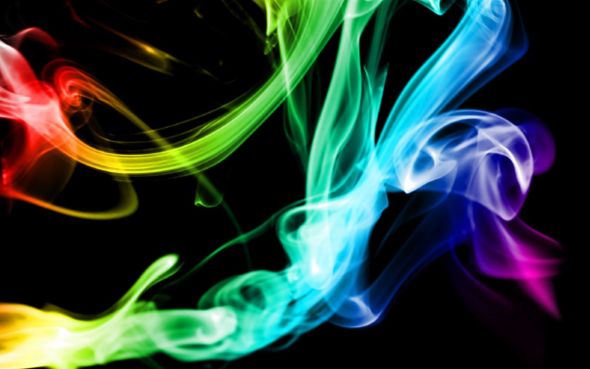 Fire up your date night!

We offer lots of "Love-themed" projects or choose a project to work on together...

This is a great time to rekindle your passion for your partner, learn more about him/her, or make something special as a gift or for the both of you!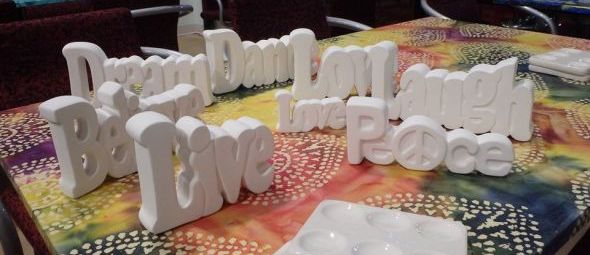 Inspirational Word Plaques!

Home decor projects are a fun way to brighten up your home, apartment, or office! We have lots of wall and standing plaques of different sizes and prices, and the best part is, it's so easy to paint an inspirational standing word plaque that looks great!!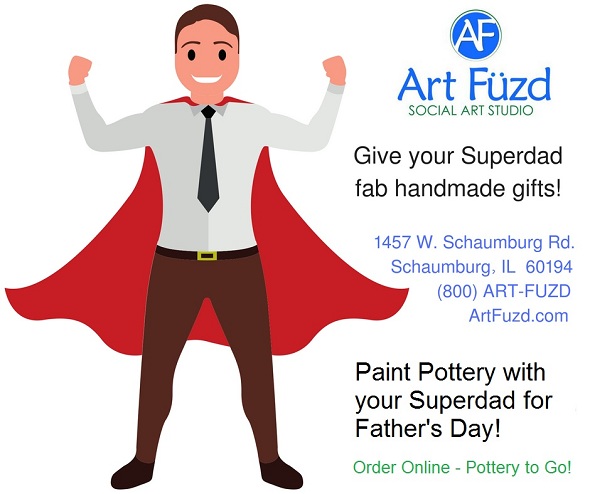 Father's Day - Gift Ideas!

Guys often like Southwest-themed projects, and for golfers, the golf bag mug is a favorite! Have your dad pick out something he'd like himself or make something and surprise him! Return items for kiln-firing by Monday, June 15 for pickup on Saturday, June 20.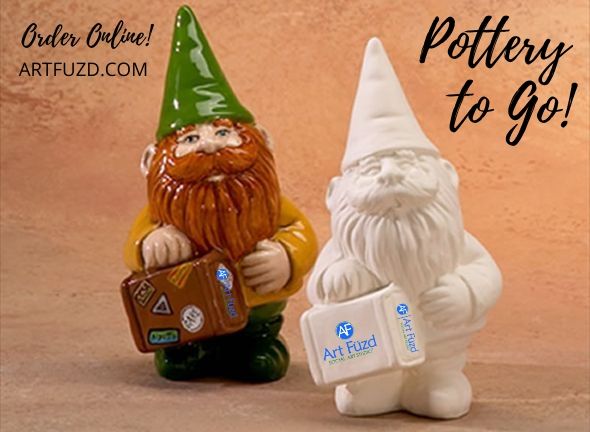 NEW! Pottery to Go Kits!

Order online! We have a wide selection at all levels. Choose "Pick Up" during checkout. You'll receive an email in 2 hours or less saying your order's ready. Simply drive up to our door. We'll be right with you! All we need to know is the full name on the order (i.e. anyone can pick up for you).

Thank you to everyone who sent thoughts, prayers and kind words. It really means a lot to us! And a special Thank You to everyone who purchased gift certificates. They can be used for Pottery to Go! (email us your order).
Have a Virtual Art Party!

We still have fun meeting and chatting with our guests! Virtual art parties, ladies nights out, girl scout celebrations, etc... We're happy to join in when desired and give our how-to intro and answer questions! Order online Pottery to Go! for your guests and start the fun!


Pottery to Go!

Paint at home!
Lots of choices.
Fun for all ages.
Learn more...



Gift Giving!

Buy online or by phone,
help your loved ones
make forever memories.
Learn more...



Wall Decor!

Personalized
Custom made!
High quality.
Learn more...