Mother Monday at Art Füzd!
---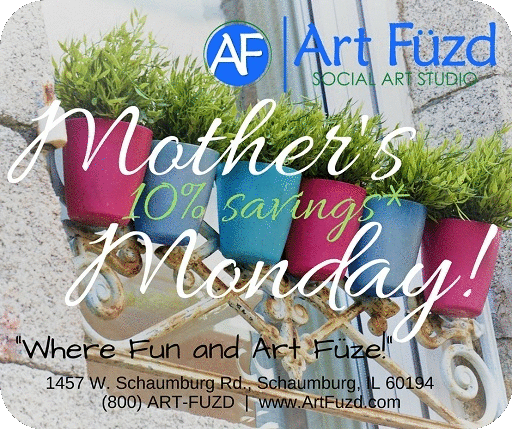 Mother Monday!
It's the day at Art Füzd for Mothers to make new friends and socialize while having fun making artwork to display, use, or give as gifts! Your own project(s) are 10% off today, when you're accompanied by your son(s) and/or daughter(s) who are also painting! You must mention that it's Mother Monday to receive the discount. Applicable on specific Mondays only, as per the Walk-In Calendar. We're open from 11 am to 8 pm.
Choose from hundreds of bisque/ceramic pieces to paint or opt for a slab or ball of wet clay for making your own creations (bowls, tumblers, plaques, pendants!)
Walk-ins welcome! See you soon!