Tissue Box Cover with Flowers and Butterflies ~ 10.75 x 6 x 2.5
Regular price
$ 36
$ 0
Unit price
per
Project Details

A super cute and highly functional project, this tissue box cover holds standard sized tissue box tissues. IMPORTANT: It's not symmetrical or perfectly rectangular, but slightly bowed outward in a few places. This normally occurs during the green-ware or wet clay stage, either on purpose or by accident. We're not sure which. This is just something we wanted to let you know about so that if you don't like an "organic" look or feel, you'll know not to choose this project.
How does it work?
Pricing is all-inclusive - no studio fees or other costs. Projects are in stock unless noted otherwise. We provide glaze colors of your choice, brushes, etc. and our kiln-firing service. Projects when brought back are ready 7 days later. Please order online. Our "Phase 4" hours for pick-up/drop-off/in-studio painting are 12 to 6 pm on Friday and Saturday, 12 to 5 pm on Wednesday, Thursday, and Sunday.  We are closed on Mondays and Tuesdays.  All online orders are ready for pickup in 2 hours (or less)! Doorside service - just drive right up to our door! If you want/need something not featured here, get in touch... Read more below:
How To Guide for Pottery to Go!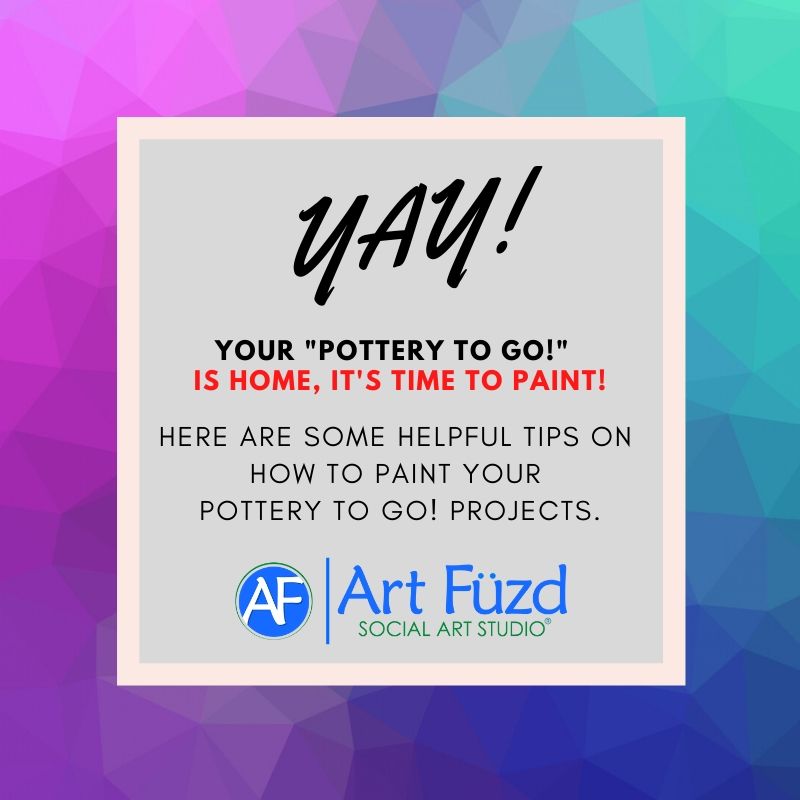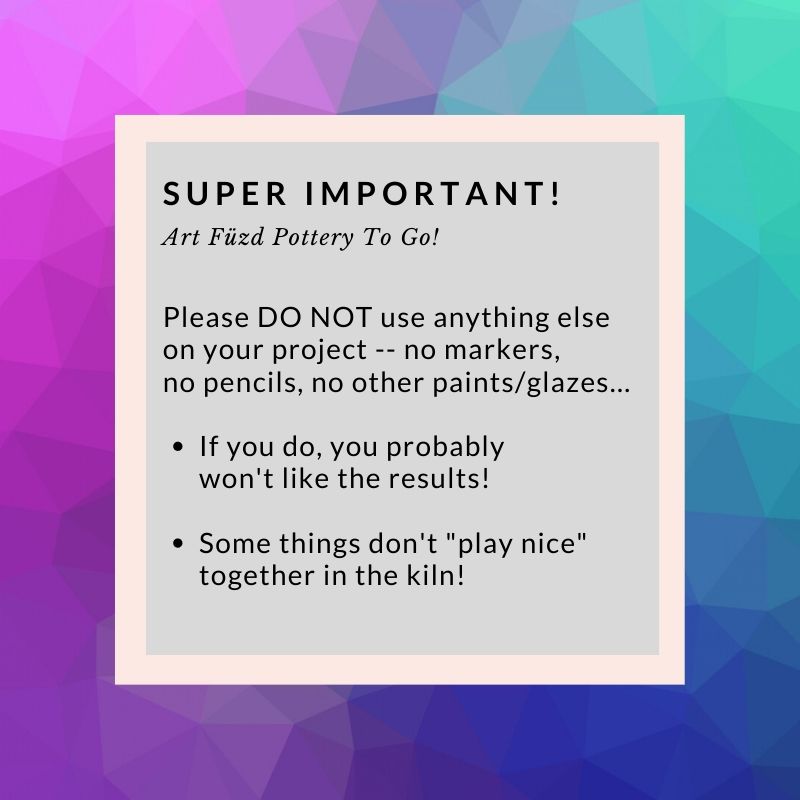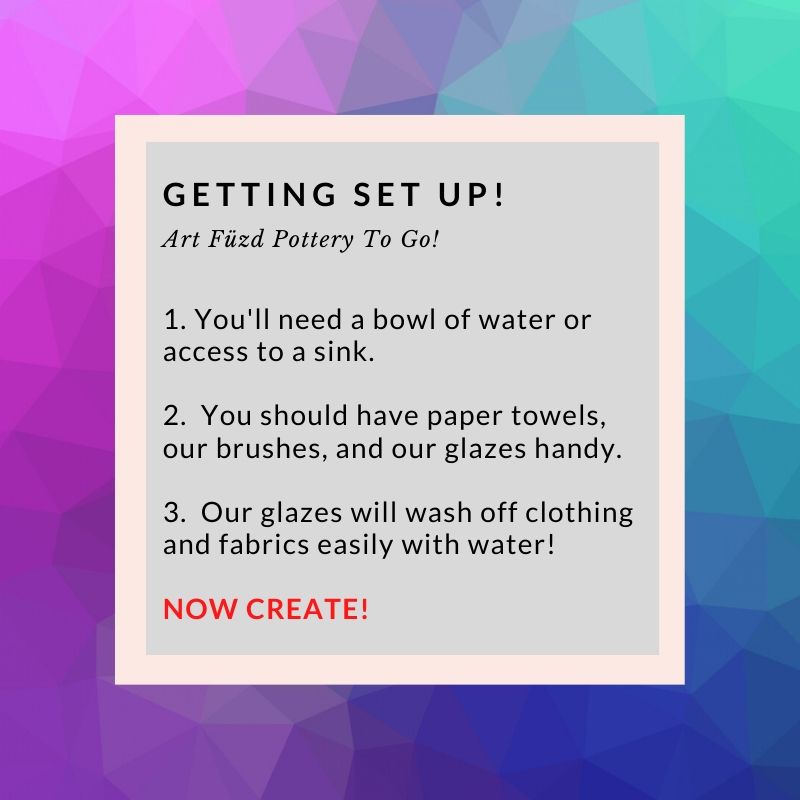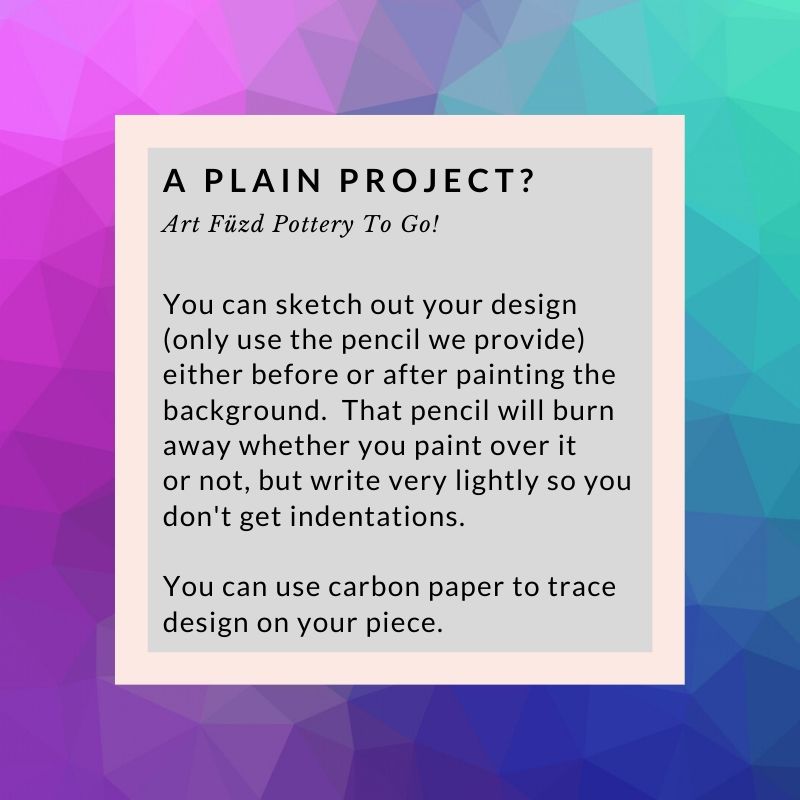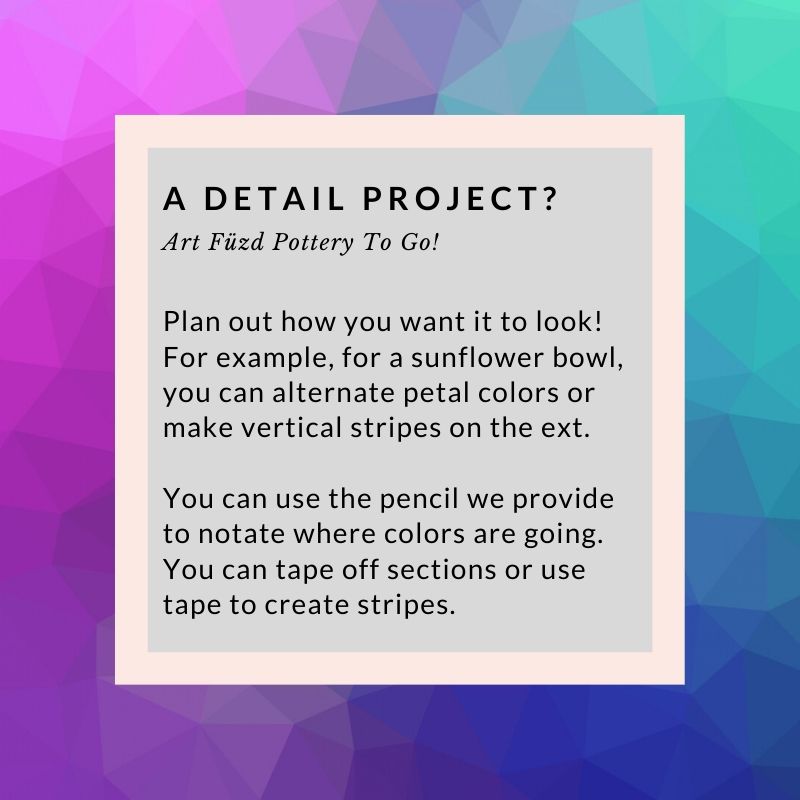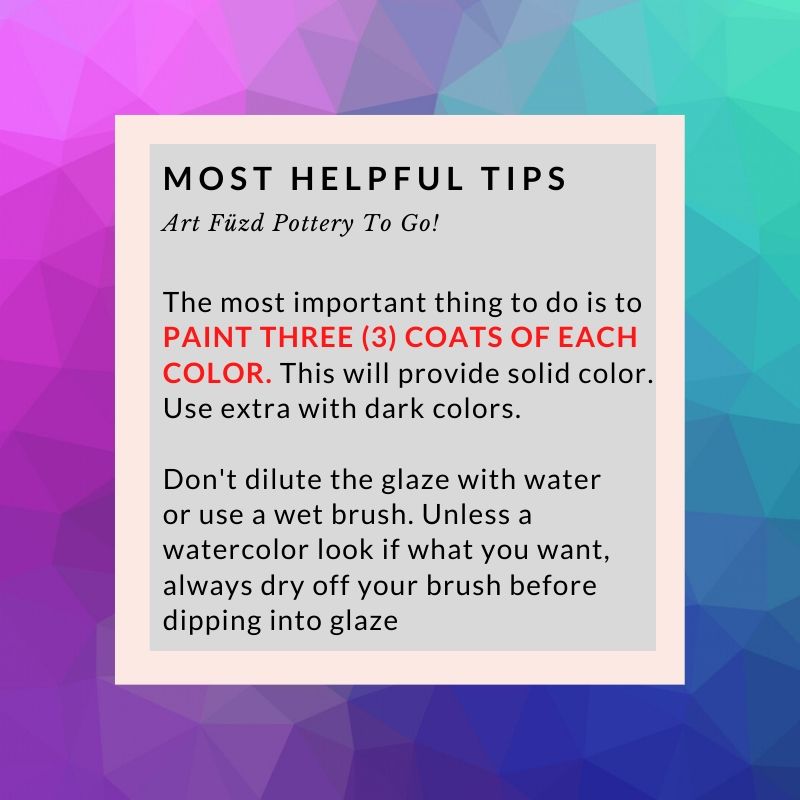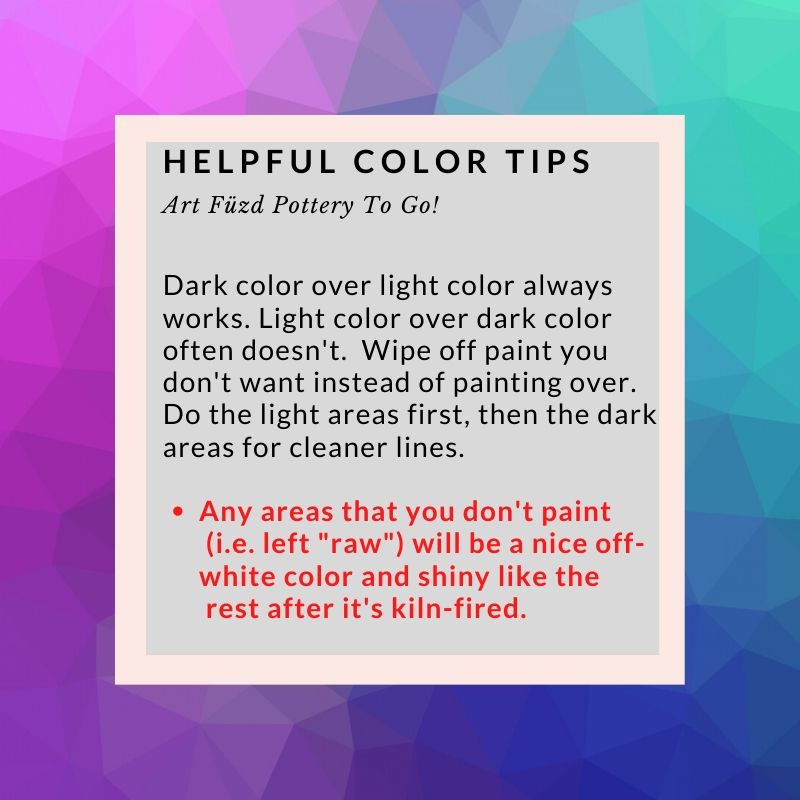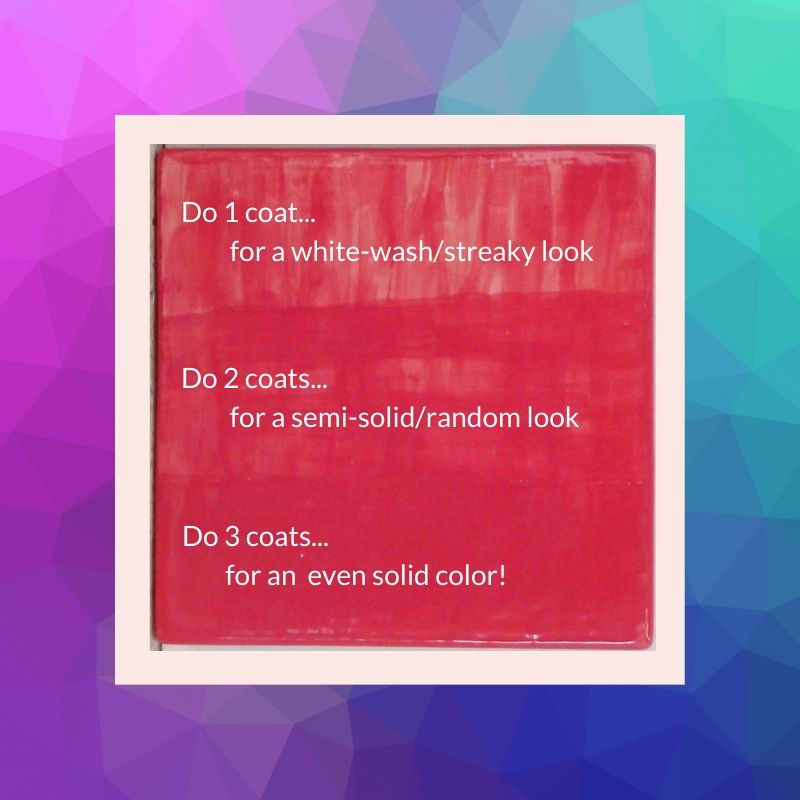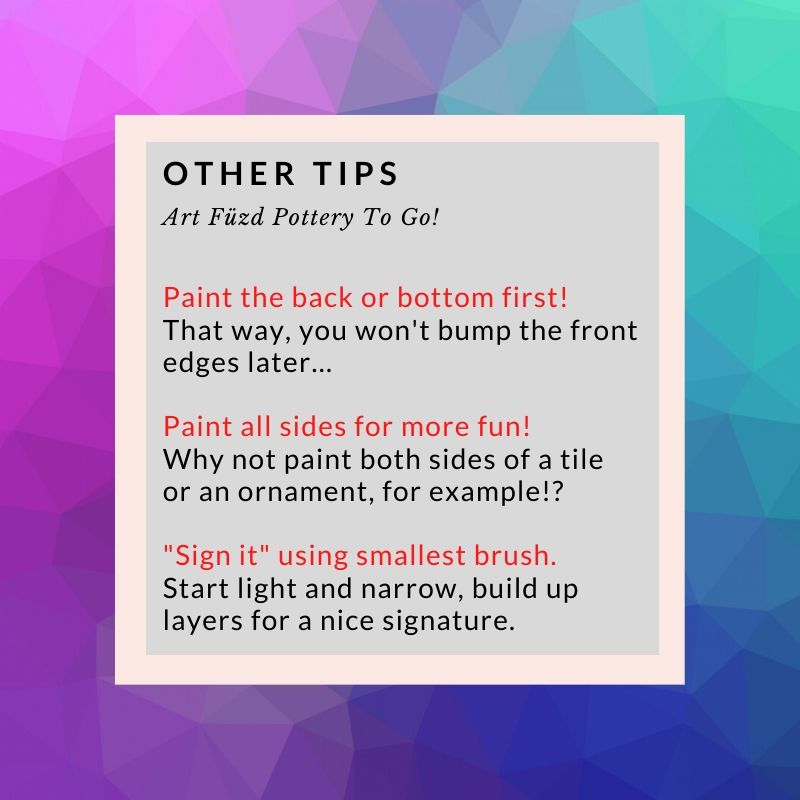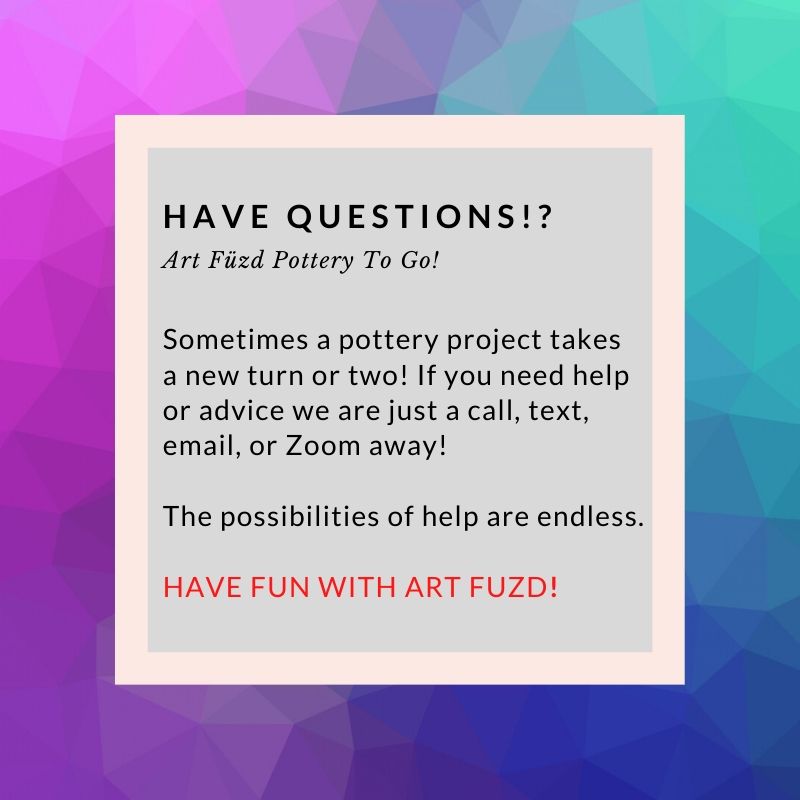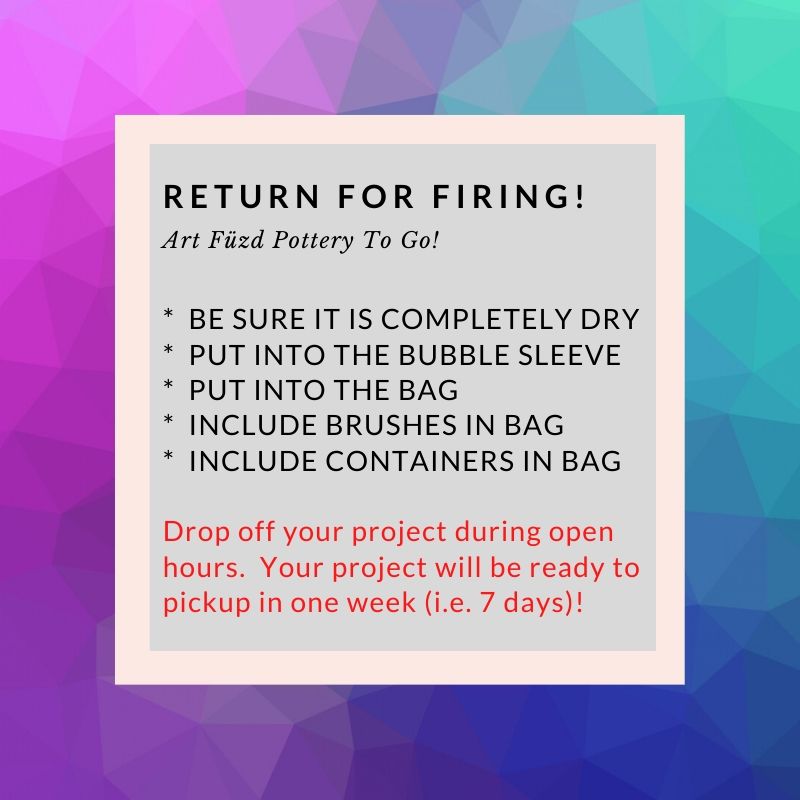 ---
Share this Product
---