Wooden Tile Tray, includes Six (6) Six-Inch Tiles ~ 19 x 12.75
Regular price
$ 98
$ 0
Unit price
per
Project Details
Comes with six (6) six-inch tiles. Includes gluing and grouting services. Tray is unfinished wood. You should take it with you with the tiles and paint it or stain it as you wish. Either when you return the tiles for kiln-firing or when you come view the fired tiles, bring the tray with you. Review and let us know where you want each of the tiles and choose a grout color. Pick up one week later (or less, depends on studio schedule). Makes a fantastic gift for moms, grandmas, teachers, etc. Great for family time too!
Pricing is all-inclusive - no studio fees or other costs. Projects are in stock unless noted otherwise. We provide glaze colors of your choice, brushes, etc. and our kiln-firing service.
All online orders are ready for pickup in 2 hours (or less)! Doorside service available. We have big windows with which to see you! Enjoy your time painting, take as long as you wish/need. Projects when brought back are ready to pick-up 7 days later.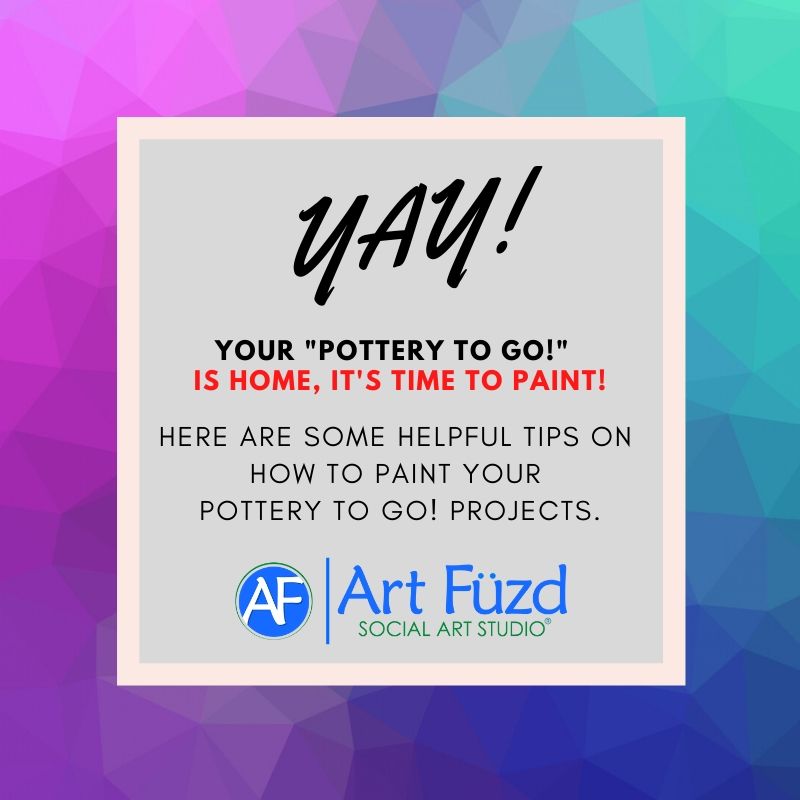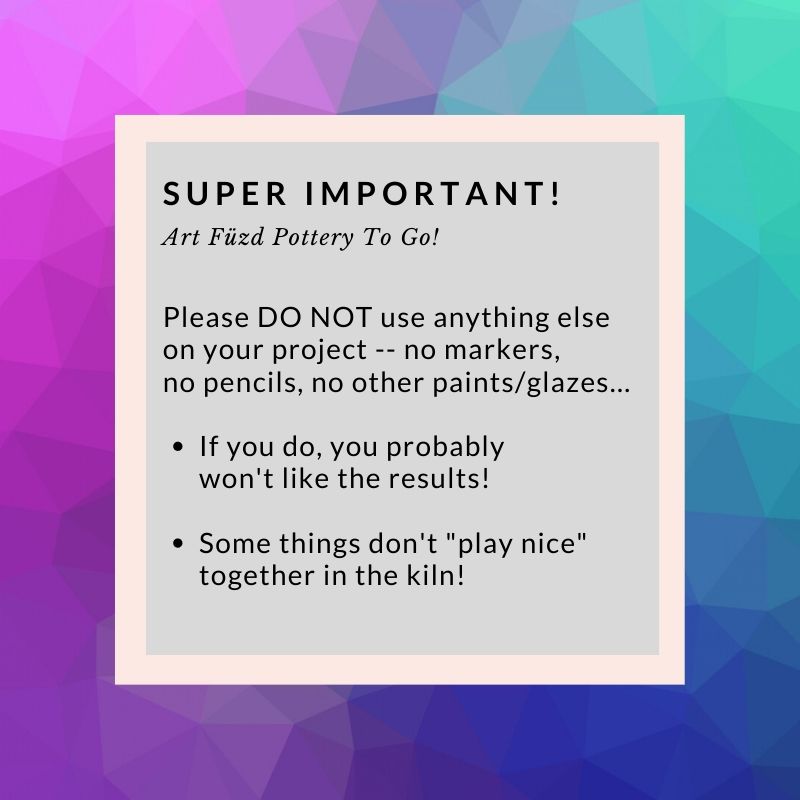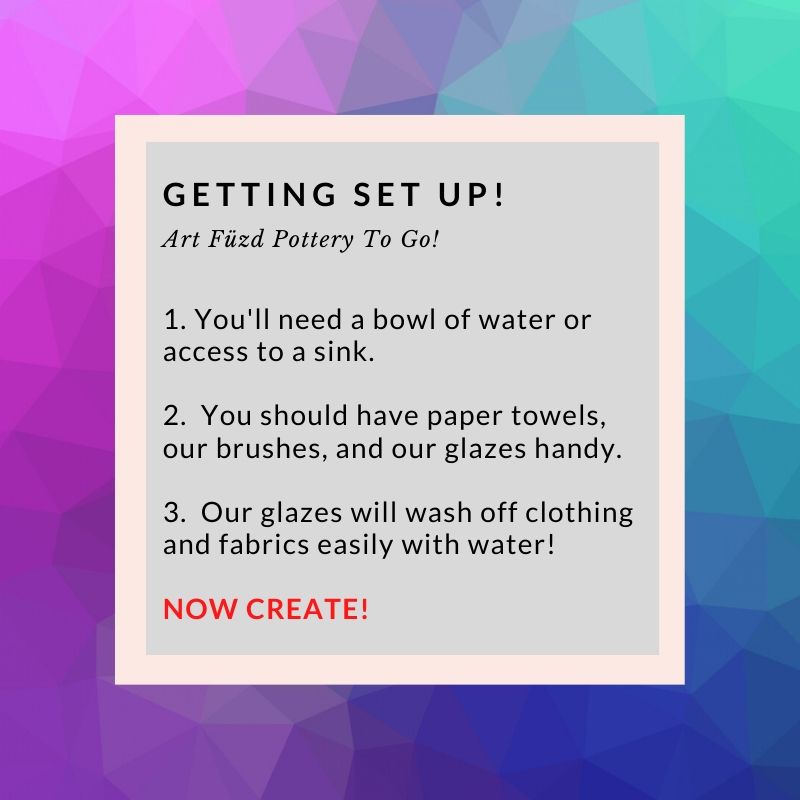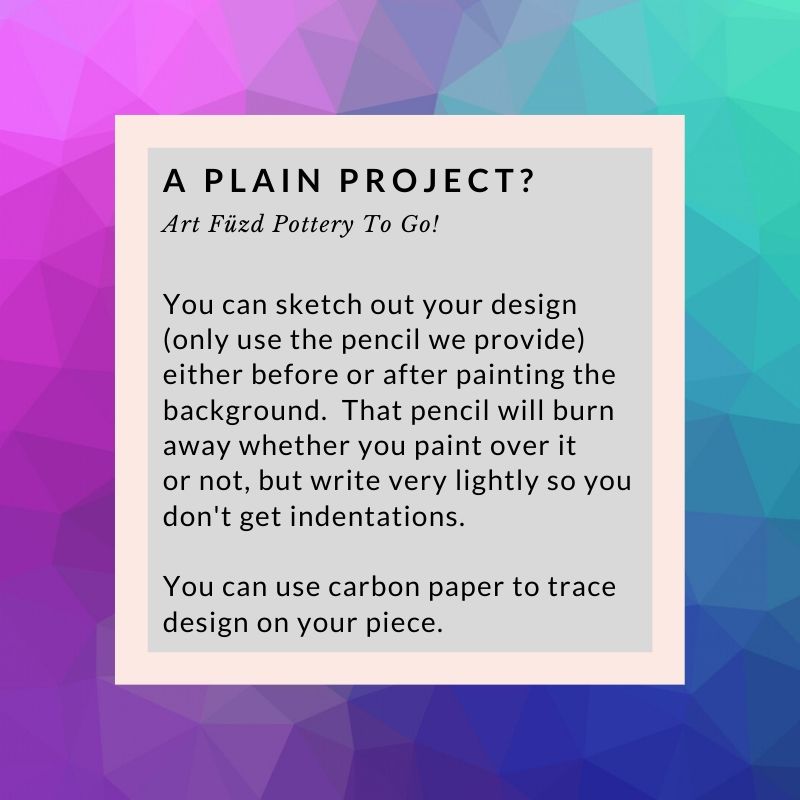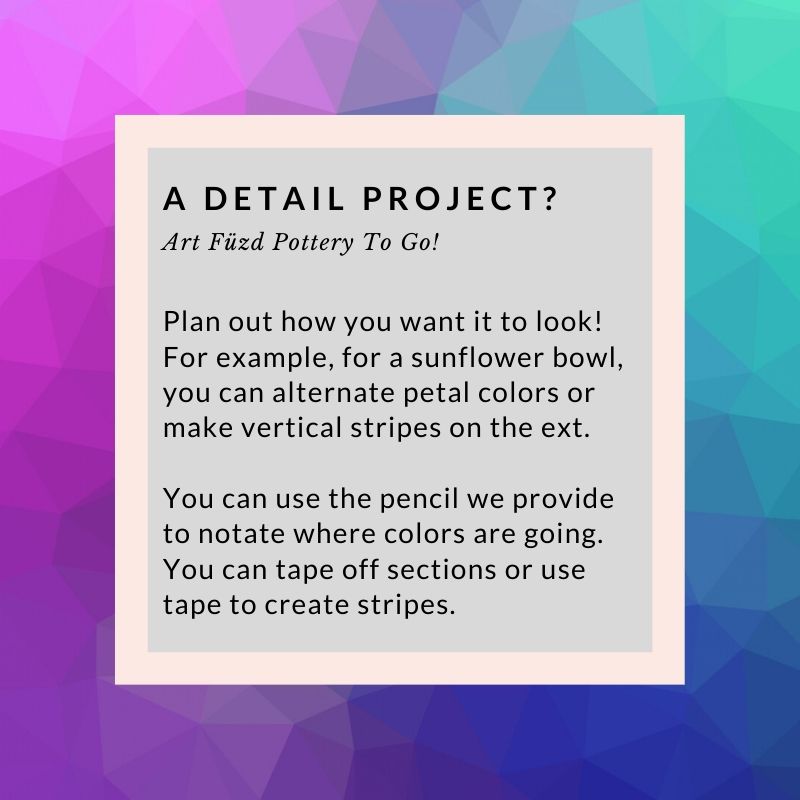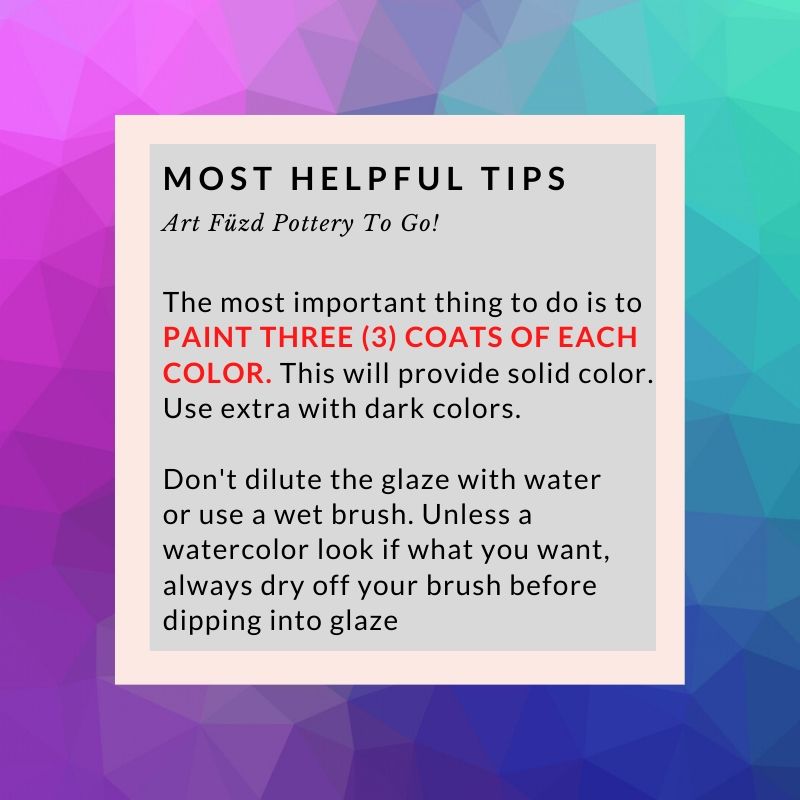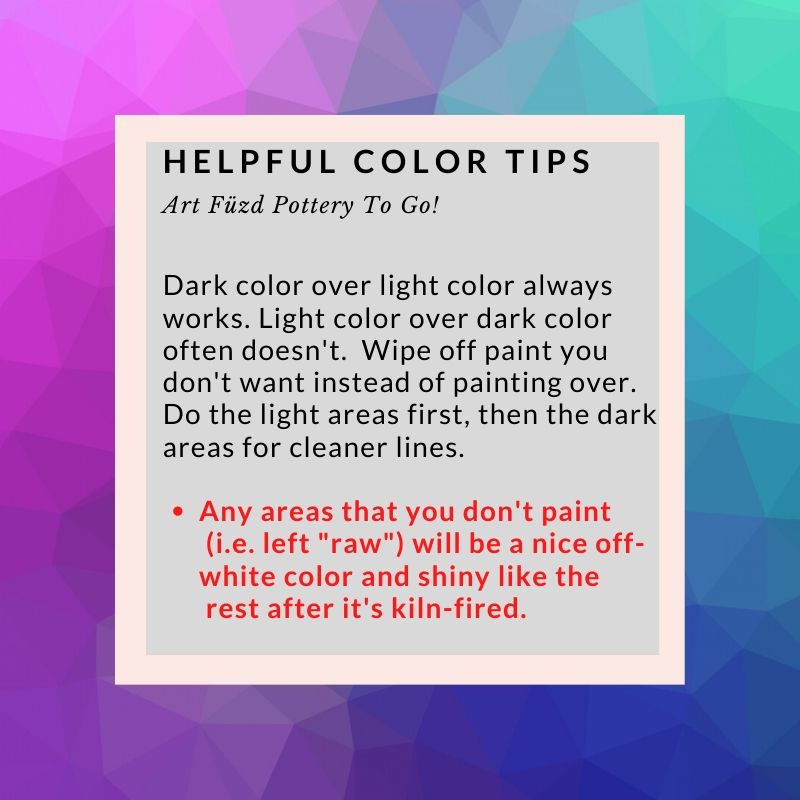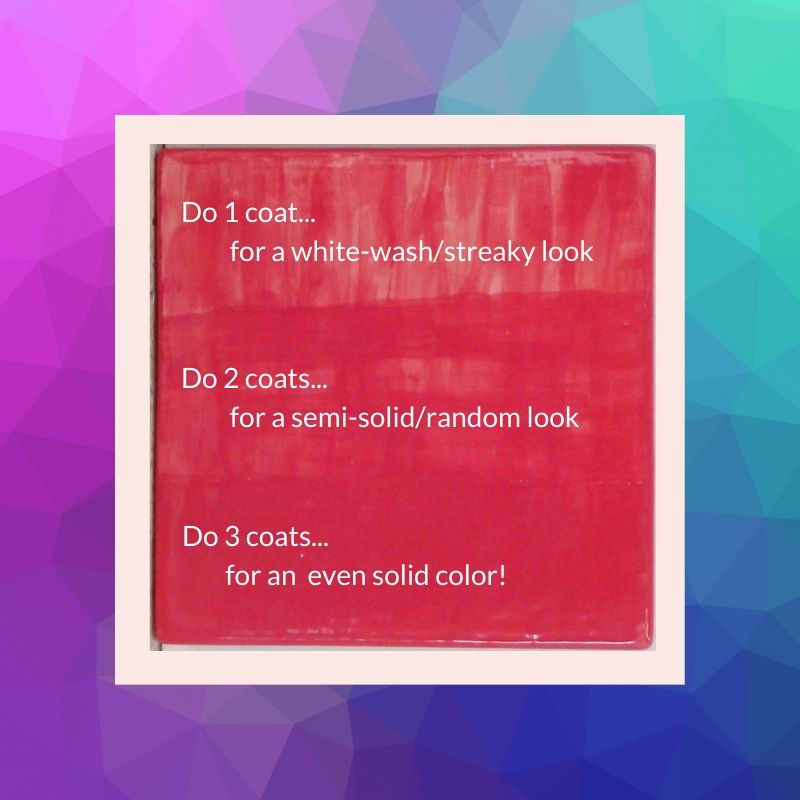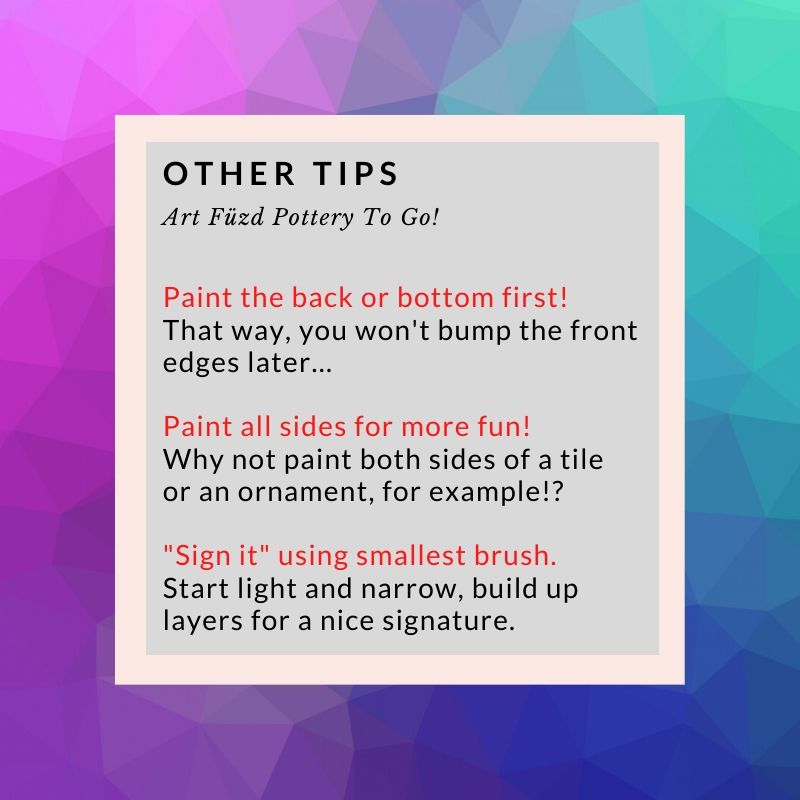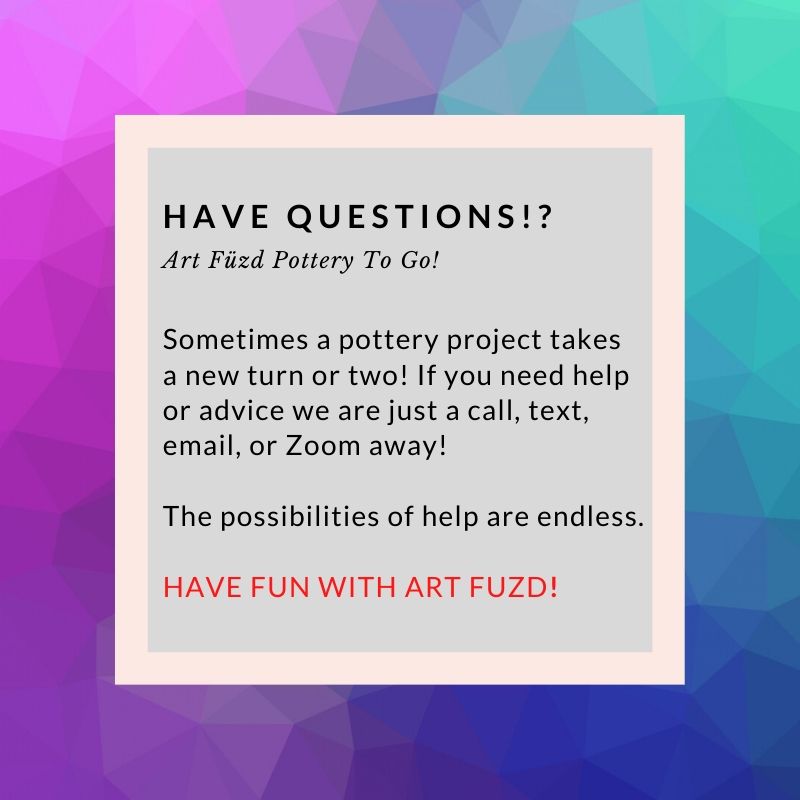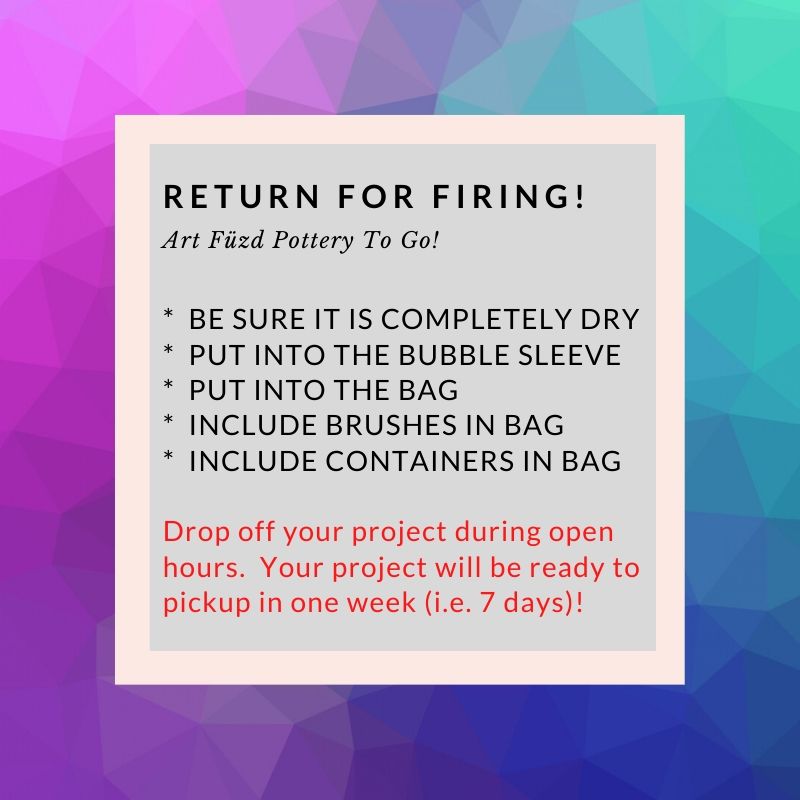 Order Customization
---
Share this Product
---