Current Newsletter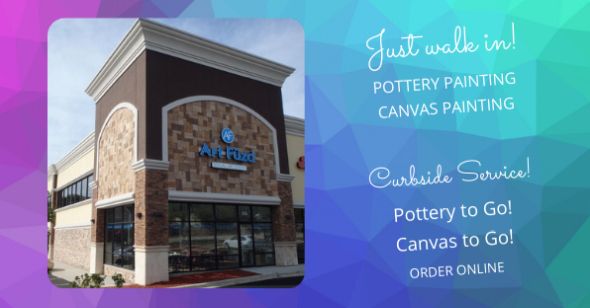 Labor Day Weekend!



Hi Friends! We're open extended hours this Saturday, Sunday, and Monday from 12 to 6 pm for Labor Day weekend. NO RESERVATIONS or appointments required or needed.

Our new layout includes plenty of socially-distanced seating to provide supreme comfort and safety during your visit! Our studio is very open, airy, and spacious with very high ceilings and continuous air circulation. Hand sanitizer is readily available and we are frequently sanitizing high touch surfaces. Masks must be worn properly over the nose and mouth by everyone at all times.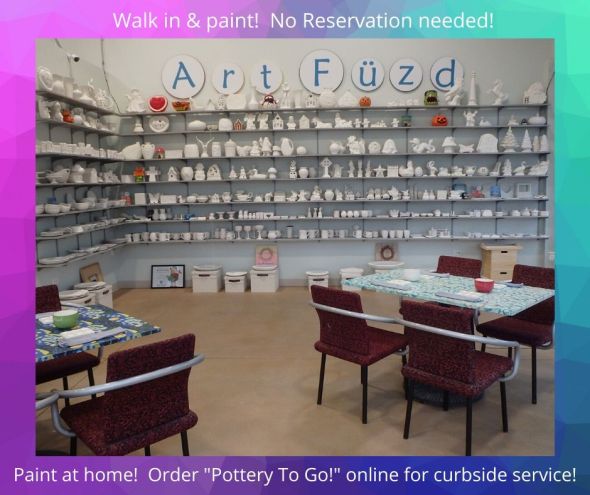 Just Walk In & Paint!



Join in on the fun! We have hundreds of different projects (many unique/rare projects) to choose from - you can view projects online or stop in! There are over 100 different pottery glaze colors to choose from here, and we have lots of extra decorating tools for you to use and try out anytime... Pricing is reasonable and clearly marked.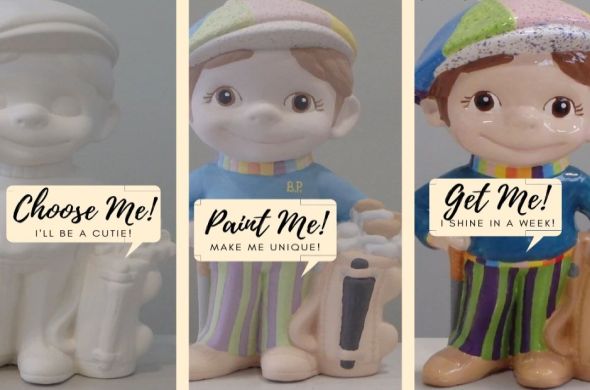 "Pottery to Go" Kits!



Choose your project(s). Choose "Pick Up" during checkout. Paint your project(s). Return your project(s) for kiln-firing. Pickup your project(s) in 7 days.

We provide everything you need for a successful pottery painting experience at home. Paints, brushes, towels are included. Pricing is all-inclusive and full-service. Help is just a text message or phone call away!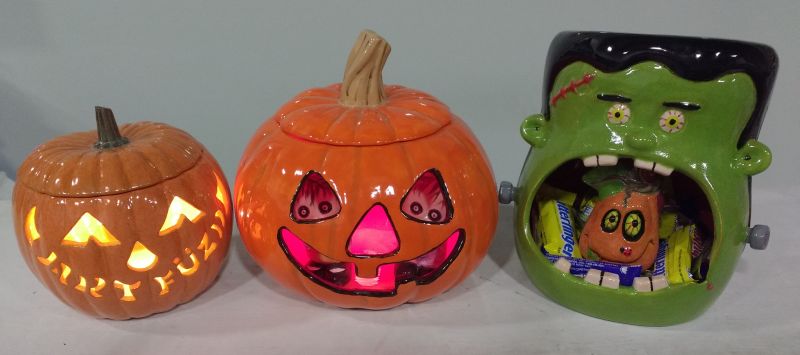 Fall Season & Halloween Projects



The fall holiday will be here soon - it's time to decorate! Paint in studio or paint at home - select in studio or order online. Choose from lots of fall season and Halloween projects!
Have a Social Art Party!



Birthday parties, girl scout parties, ladies nights out, family parties, etc... Order online Pottery to Go! for your guests or stop by and pick out projects and colors. Invite us to Zoom or Skype and give our how-to intro and answer questions!




Pottery to Go!



Paint at home!
Lots of choices.
Fun for all ages.


Learn more...





Gift Giving!



Buy online or by phone,
help your loved ones
make forever memories.


Learn more...





Wall Decor!



Personalized
Custom made!
High quality.


Learn more...