Current Newsletter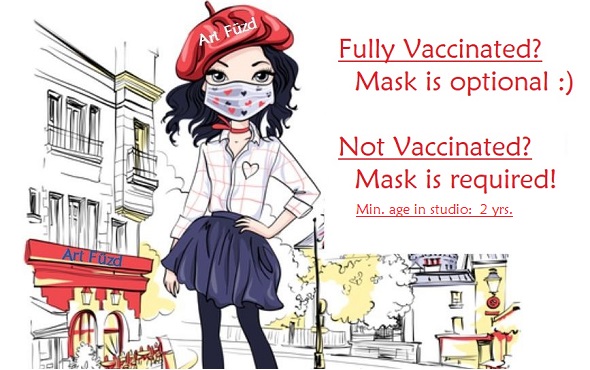 Fully Vaccinated? Mask is Optional!



Starting Friday, June 11, fully vaccinated guests may opt to ditch their mask at Art Fuzd! All non-vaccinated guests and children are required to wear a mask and the minimum age permitted in our studio is 2 years. If you're immuno-compromised but fully vaccinated we recommend that you wear a mask but it's optional.

"Pottery To Go!" is always a great choice for anyone to paint at home who wishes not be indoors prolonged or who can not be vaccinated or may be immuno-compromised.

Seating is first come, first served, and we have a large spacious studio. For a more relaxing visit consider the day before or after a holiday or sometime during the week.



Our Current Hours are:



Fri & Sat ~ Open 12 to 6 pm
Wed, Thu & Sun ~ Open 12 to 5 pm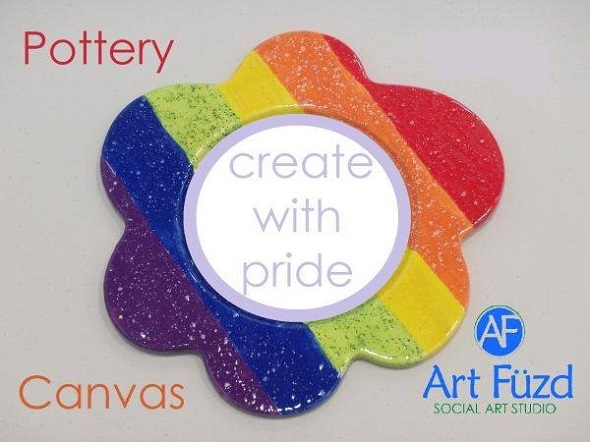 June is Pride Month!



Whether part of the Pride community or not, many of our guests "Create with Pride", rainbow style, choosing from over 100 glaze colors!

Schaumburg has a wonderful organization dedicated to supporting youth in numerous health capacities, Kenneth Young Center, that also supports LGBTQ+ youth. For anyone interested, their VidaX conference is being held June 10-11 at the Trickster Art Gallery.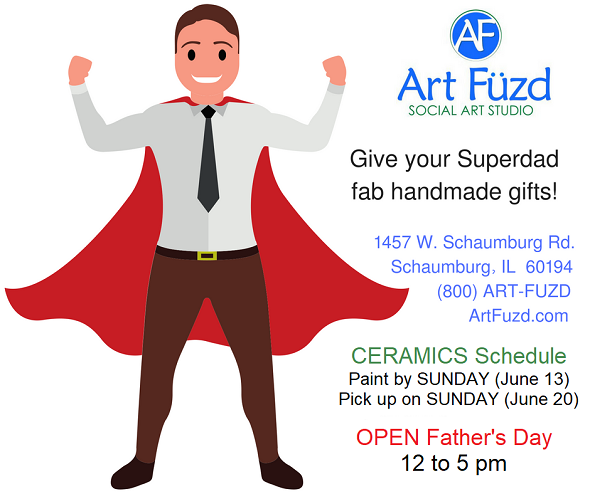 Celebrate the Dads!



Paint a gift by June 13 and pick it up on June 20. We're OPEN on Father's Day, Sunday, June 20th from 12 to 5 pm.

Bring your favorite guy/man in for a fun and memorable Father's Day at our studio! We have lots of popular projects men like to paint, like dragons, steins, etc... Paint a project together or each paint your own! Or pick out a project to surprise him, bringing him back to paint it anytime he wishes. You can see projects and order online or stop in.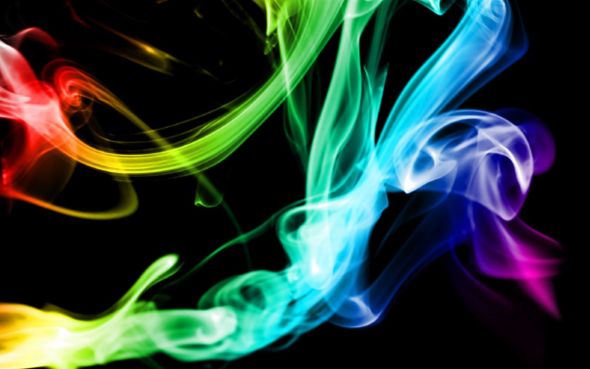 Couples - Get fired up!



Lots of couples enjoy their time together painting pottery here... Whether it's one project being painted together or separate projects for your home, you're sure to enjoy the quiet time making memories.

Tables are spaced out and spaced for optimum privacy. We don't aim to maximize "butts in seats" (as it's called in our industry) but aim to maximize your comfort here. Lots of lovey dovey heartsy, highly functional, and purely decorative projects to select from...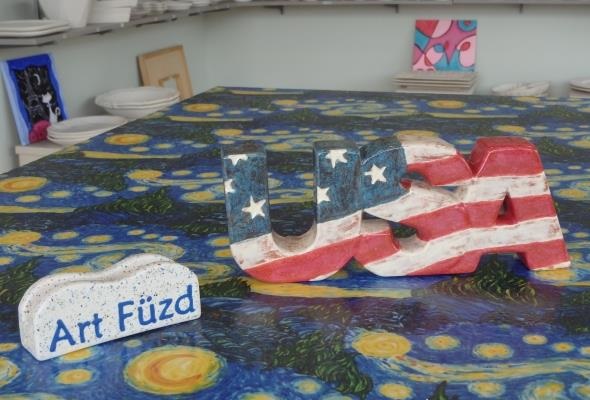 We're closed Sunday, July 4th!



We opened our doors on July 4, 2016, so July 4, 2021 is our studio's 5th year anniversary! We look forward to serving you for many years to come...

We're enjoying the relaxed lifestyle and shorter hours, so in keeping with that, we'll be closed on Sunday, July 4th this year. Please remember to come do your painting and pick up pottery on Saturday (open 12-6) instead of Sunday.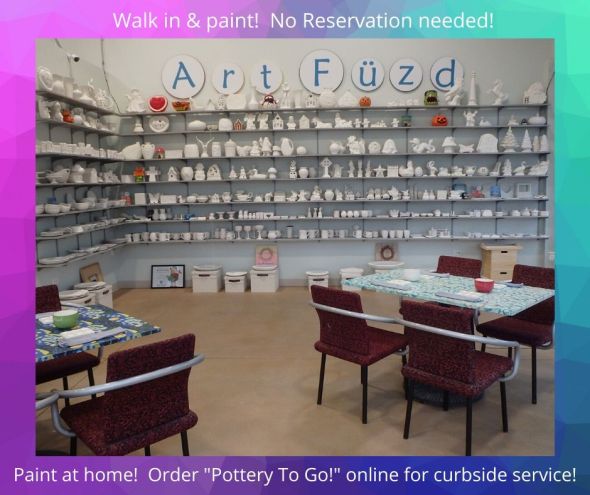 Springtime, Summertime Projects




Just Walk In & Paint!



Join in on the fun! It's time to paint to celebrate the warm outdoorsy weather and decorate patios and gardens! From functional vases and planters to decorative gnomes and frogs, we have many typical and unique/rare projects to choose from! Just stop in! Or, see projects beforehand!

How does it work? We have over 100 different pottery glaze colors to select from. Lots of extra decorating tools for you to use and try out... Pricing is all-inclusive and full-service. There are no sitting fees or extra costs for special glazes, etc.

Prefer to paint at home? Select in studio or order "Pottery To Go!" online. We provide everything you need for a successful pottery painting experience. Help is just a text message or phone call away!




Wood!



Personal monograms.
Timeless styling.
Custom made!


Learn more...





Canvas!



Great for 10+ yrs old.
Lots of choices.
Paint here or at home!


Learn more...





Gift Cards!



Help your loved ones
make forever memories.
Buy online, call or visit!


Learn more...