Current Newsletter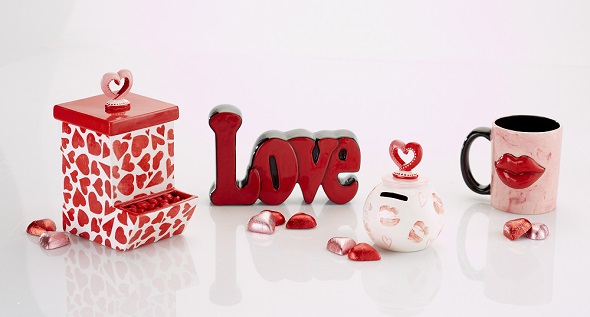 Happy Love Month!

Happy Love Year, actually, cheers to making 2022 a super fun, playful, loving year. Celebrate your special friends, family members, and significant others with memorable gifts. Designed to last a lifetime and crafted from your imagination, there's not much more cool than receiving hand-painted ceramic gifts! We're here to advise if desired with color ideas and techniques... Or give the gift of creativity, painting here together or painting at home together. Or send your loved ones here to paint with Art Füzd Gift Certificates. Sometimes families or couples paint the same projects (like cereal bowls) or paint a project together (like a heart salt and pepper shaker set). For Valentine's Day, see all the current heart and love themed projects. Paint projects by 2/6 for pick up on 2/13.



Our Walk-In Hours are:

Fri & Sat ~ Open 12 to 6 pm
Wed, Thu & Sun ~ Open 12 to 5 pm

Seating is first come, first served, and we have a large spacious studio. For a more relaxing visit consider the day before or after a holiday or sometime during the week. Please notice that we're CLOSED Monday, February 14th (a holiday day off that's also our anniversary!).

"Pottery To Go!" is a wonderful option this Valentine's Day for dining together and painting together leisurely and privately. Order by 3pm on 2/13 to pick up by 5pm on 2/13.






Art Füzd Gift Certificates

Join in on the fun! Share the fun! Gift certificates can be mailed to or picked up by you or your gift recipient. They can be used anytime and for anything we offer. Call us, or stop in, or order gift certificates online.

Please continue to #ShopSmall by shopping independent non-chain stores and companies. We all appreciate your support!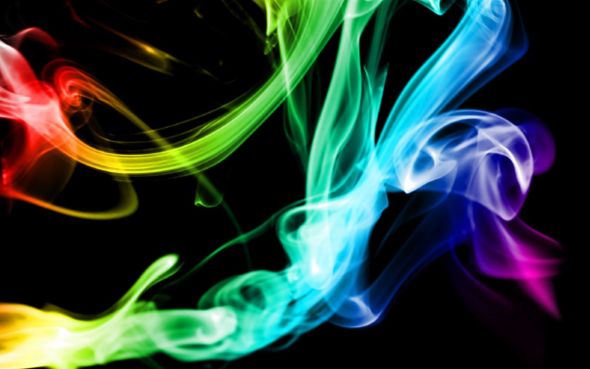 Couples - Get fired up!

Lots of couples enjoy their time together painting pottery here... Whether it's one project being painted together or separate projects for your home, you're sure to enjoy the quiet time making memories.

Tables are spaced out and spaced for optimum privacy. We don't aim to maximize "butts in seats" (as it's called in our industry) but aim to maximize your comfort here. Lots of lovey dovey heartsy, highly functional, and purely decorative projects to select from...



Our Regular Hours are:

Fri & Sat ~ Open 12 to 6 pm
Wed, Thu & Sun ~ Open 12 to 5 pm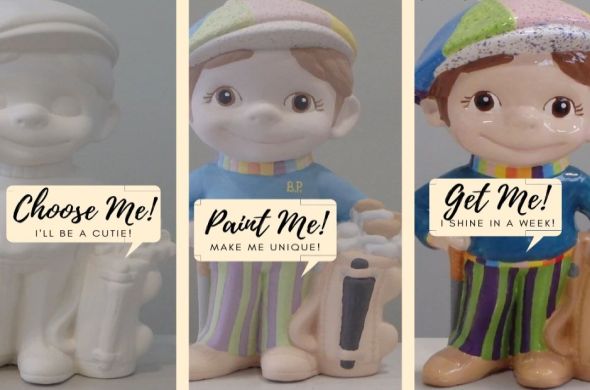 "Pottery to Go" Kits!

Choose your project(s). Choose "Pick Up" during checkout. Paint your project(s). Return your project(s) for kiln-firing. Pickup your project(s) in 7 days.

We provide everything you need for a successful pottery painting experience at home. Paints, brushes, towels are included. Pricing is all-inclusive and full-service. Help is just a text message or phone call away!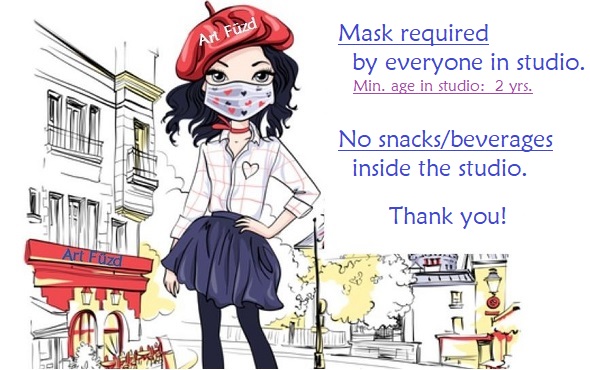 Mask Required!

Join in on the fun! Whether you paint in-studio or at home, you'll love the Art Füzd experience! Vacc. cards are not needed. If you (or anyone in your group) can't or won't wear a mask though, simply order "Pottery To Go!" projects instead.

Our new layout includes plenty of socially-distanced seating to provide supreme comfort and safety during your visit! Our studio is very open, airy, and spacious with very high ceilings and continuous air circulation. Hand sanitizer is readily available. No food or beverages. Everyone must be old enough to wear a mask and everyone must wear a mask. Minimum age in studio: 2 yrs.


Gift Cards!

Help your loved ones
make forever memories.
Buy Online or Stop In!
Learn more...



Canvas!

Great for 10+ yrs old.
Choose design/free-flow.
By Appt. Only.
Learn more...



Wood!

Personal monograms.
Timeless styling.
Custom Made!
Learn more...