Project Types
POTTERY PAINTING
   |   
CANVAS PAINTING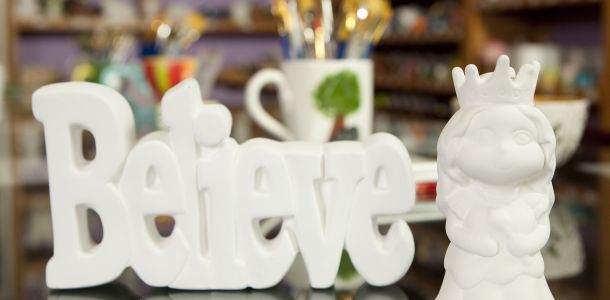 Pottery Painting



Walk-ins are welcome anytime! Yes, whenever the studio is open. Reservations recommended for groups needing 8 seats or more.

Great for adults - friends, couples, colleagues, families! Kids starting as young as 4, 5, and 6 enjoy painting pottery at our studio.

Our goal is have something perfect for everyone in our community, so that creating art is what you want it to be, at whatever cost or experience level you wish. No sitting fees, paint fees, firing fees, etc.

Choose from small to large items, functional or decorative items, holiday and year-round items.

Over 100 glaze colors! Huge selection of ceramics! Lots of one of a kind pieces. All pottery is kiln-fired and food and dishwasher safe. Ready for pick-up in one week (i.e. 7 days).

The process is clear and simple.
Choose your pottery!
Select glaze colors!
Have fun painting!
Pick up in a week!
Would you like to have a pottery painting birthday party or other type of party? Adult Parties | Child Parties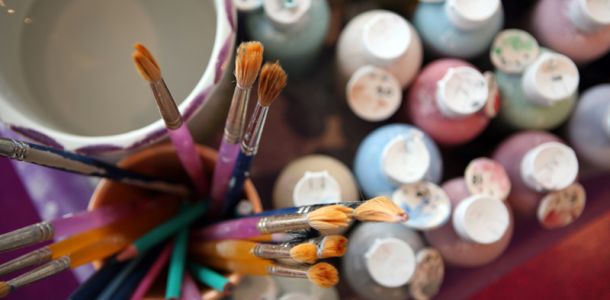 Canvas Painting



Reservations are required because canvas painting is not available at all times.  Also, there must be at least two hours left before closing time to start a canvas.

Simply call us at (800) ART FUZD or send a text to (724) ART-FUZD indicating the desired time, the number of artists. We'll reply to confirm.

Canvas artists should be 10 years of age or older.

How does it work? The process is clear and simple. There are just three steps...
Opt to free style or use one of our designs!
Receive an overview and advice/help as desired.
Have fun! Take it home to hang and enjoy!
We're here to help as much or as little as you wish.

Would you like to have a canvas painting birthday party or other type of party? Adult Parties | Child Parties



POTTERY PAINTING
   |   
CANVAS PAINTING