Wooden Square Tile Mirror Frame, includes (12) 4.25 inch tiles ~ 19.25 x 19.25
Regular price
$ 324
$ 0
Unit price
per
Project Details
Price includes the two-hour painting event, wooden frame with mirror insert, twelve (12) 4.25 inch tiles to paint, kiln-firing of all tiles, and gluing and grouting of tiles onto the frame. If you'd like to glue and grout the tiles yourself onto your wooden frame, you may opt to, and may receive a discount of $50 off the price in that case. Please inquire at the time of purchase regarding the current discount available.

This works wonderfully as a Bachelorette Party group project!  The bride could choose a theme and everyone paints their tile based on the theme. Or a favorite color or colors. Or a favorite style or design (i.e. modern, floral, stripes, etc.).  Possible theme ideas could center around a time of life (childhood, college, dating), girl's night outings, future dreams of the bride, etc. 

Also makes for a wonderfully fun project for families, team, friends, etc. Great for mom or grandma gifts, or office display or leadership award gifts.
Please allow additional time for full completion and readiness of this project for display or gift-giving! Take the unfinished frame with you and paint or stain or leave raw if desired. Paint all the tiles. Return the tiles for firing. Return after the tiles are fired with the frame to view and arrange the tiles as desired on the mirror. Also at this time choose light, medium, or dark grout color. Fully ready for pickup a week later.
Pricing is all-inclusive - no studio fees or other costs. Projects are in stock unless noted otherwise. We provide glaze colors of your choice, brushes, etc. and our kiln-firing service.
All online orders are ready for pickup in 2 hours (or less)! Doorside service available. We have big windows with which to see you! Enjoy your time painting, take as long as you wish/need. Projects when brought back are ready to pick-up 7 days later.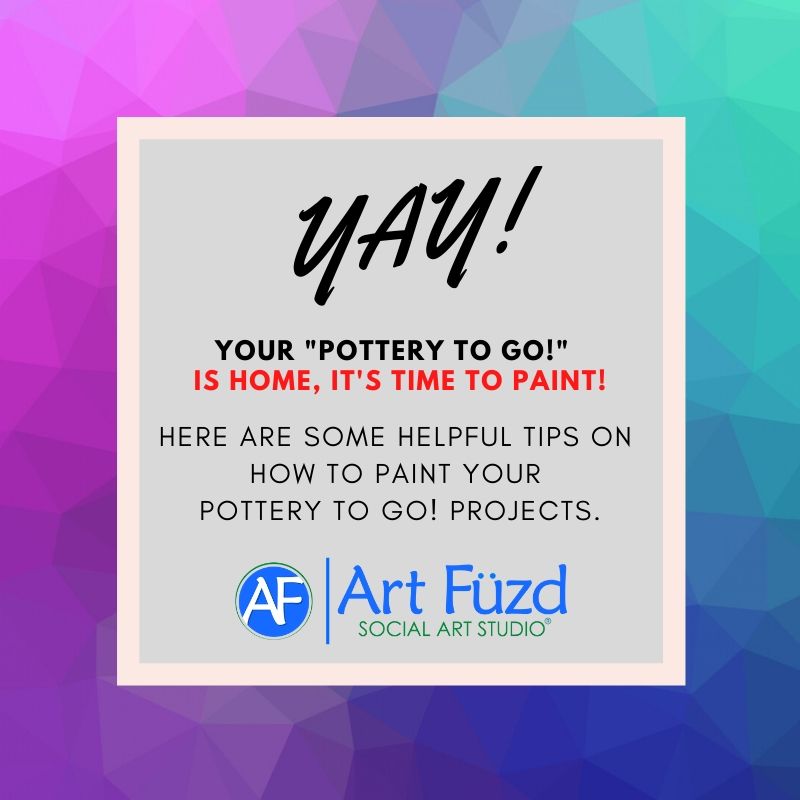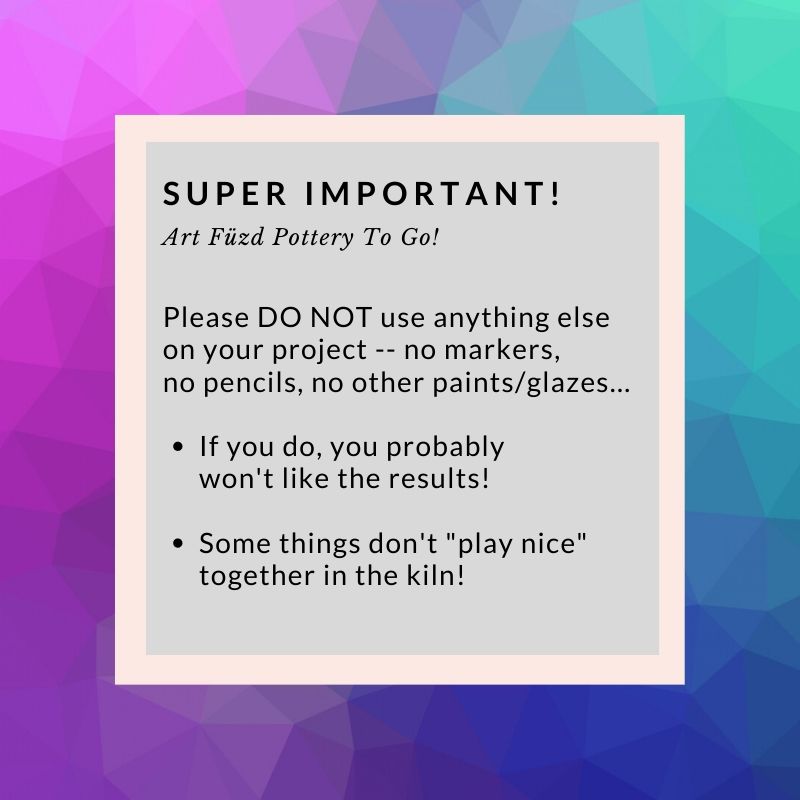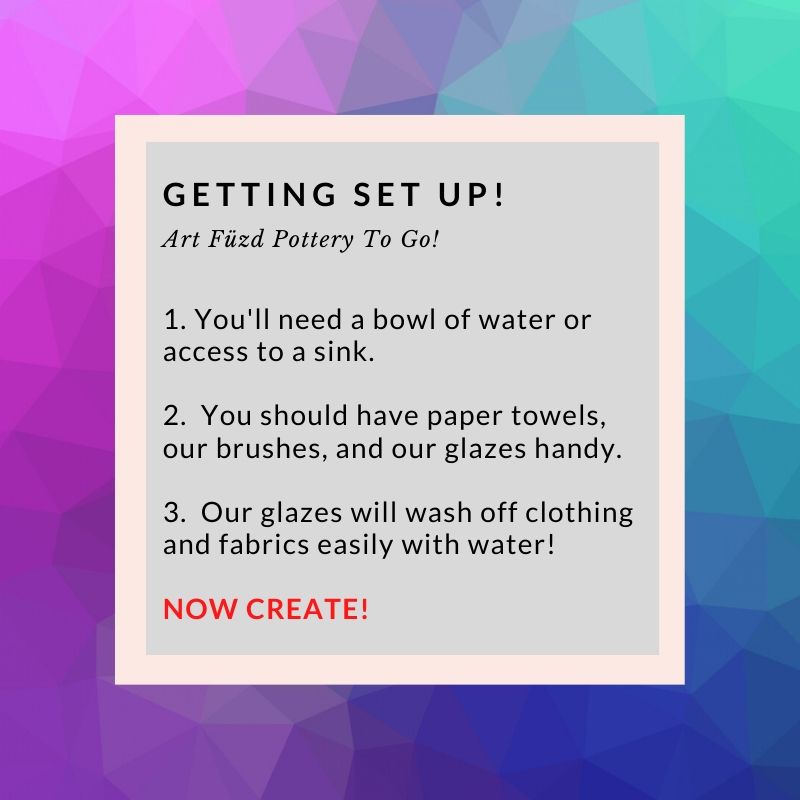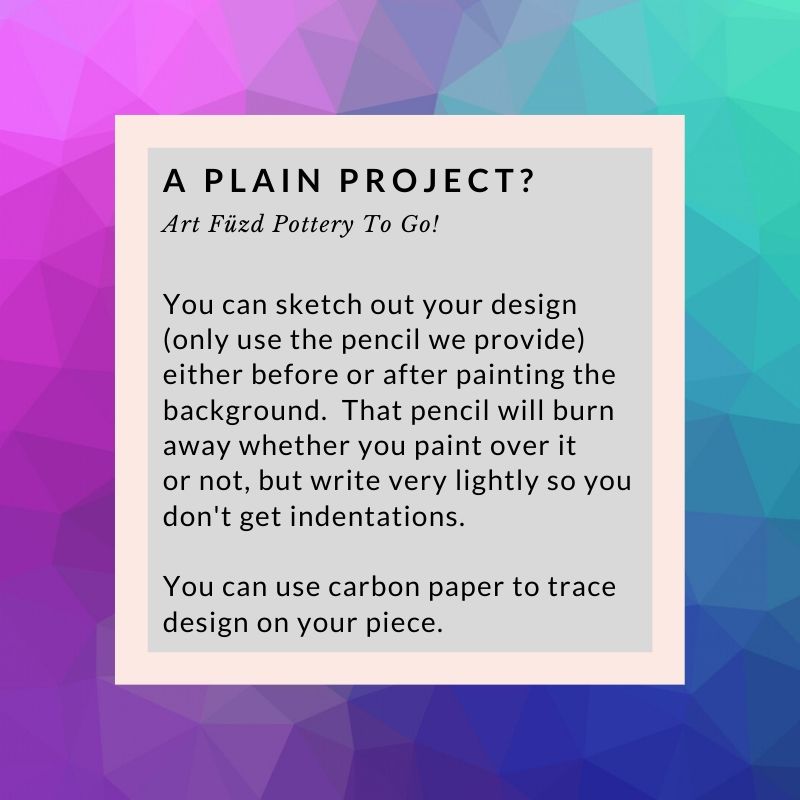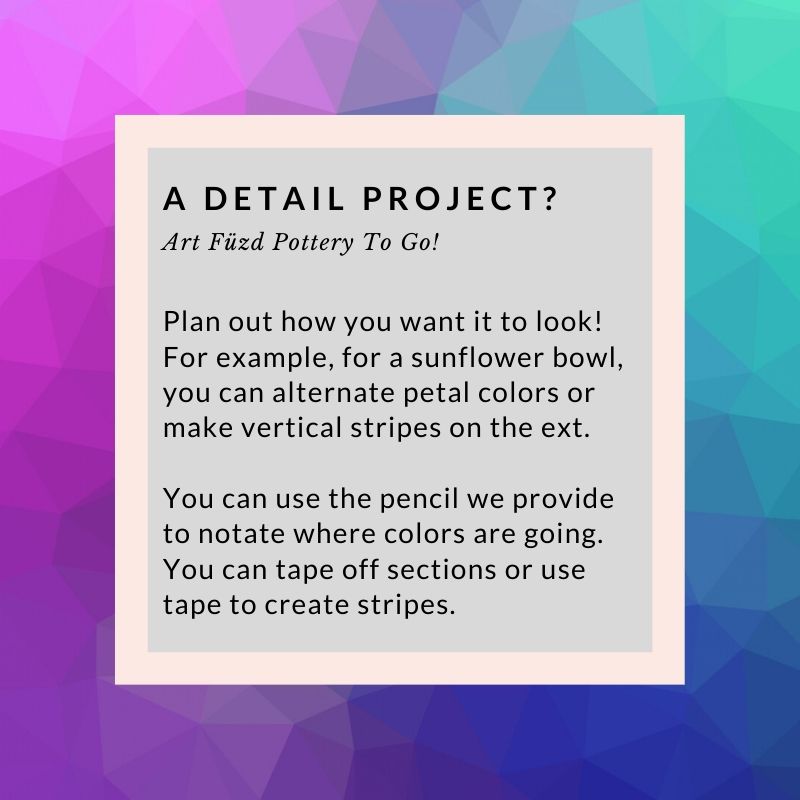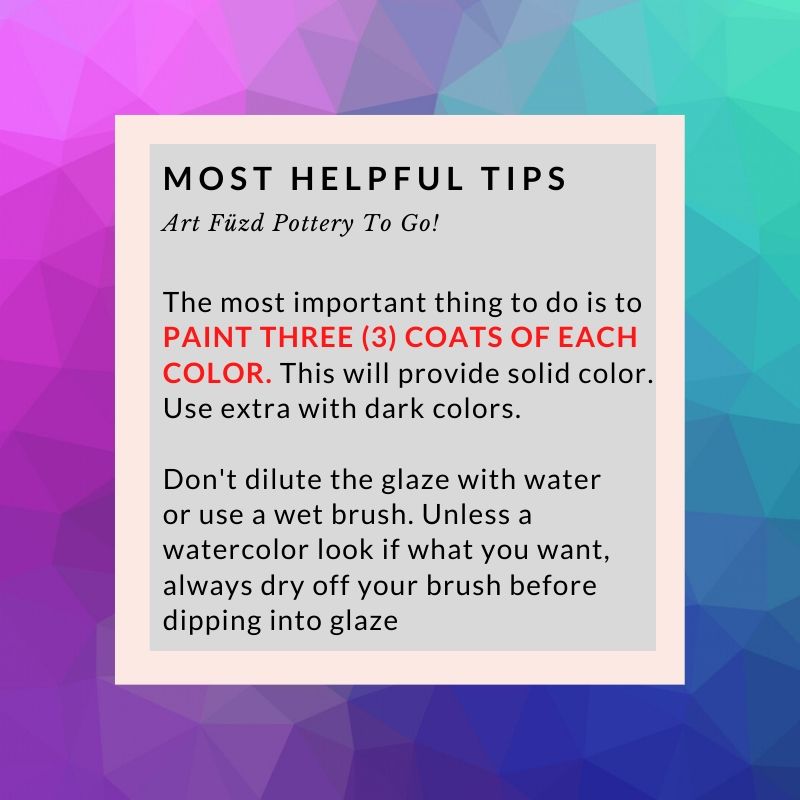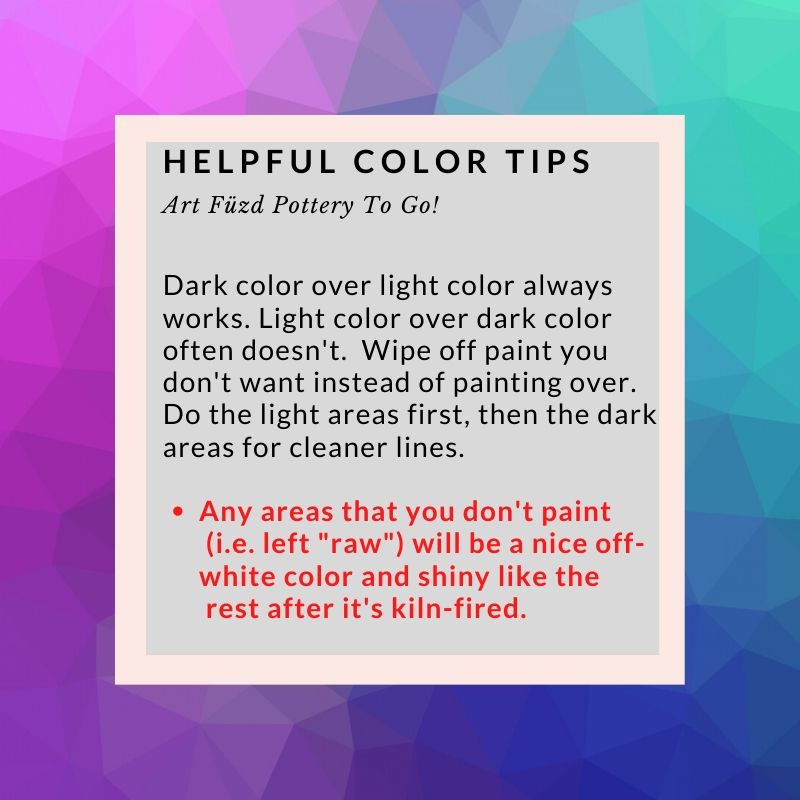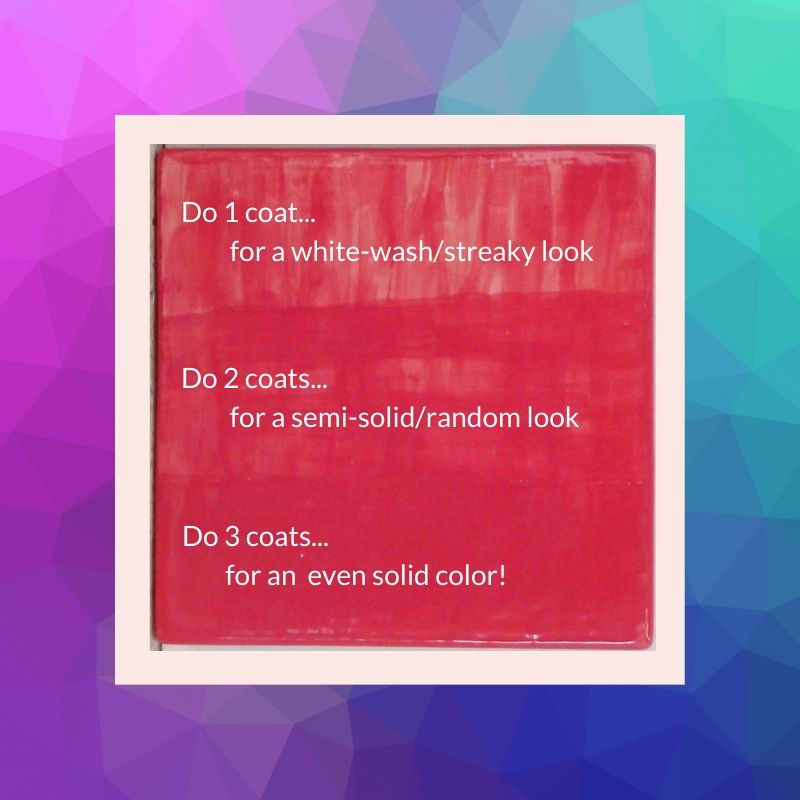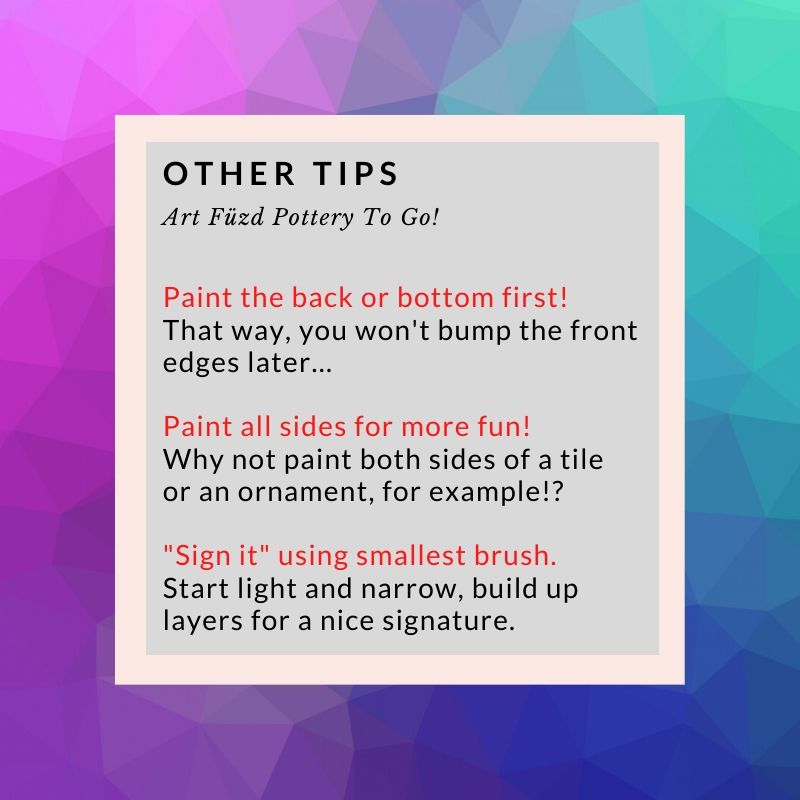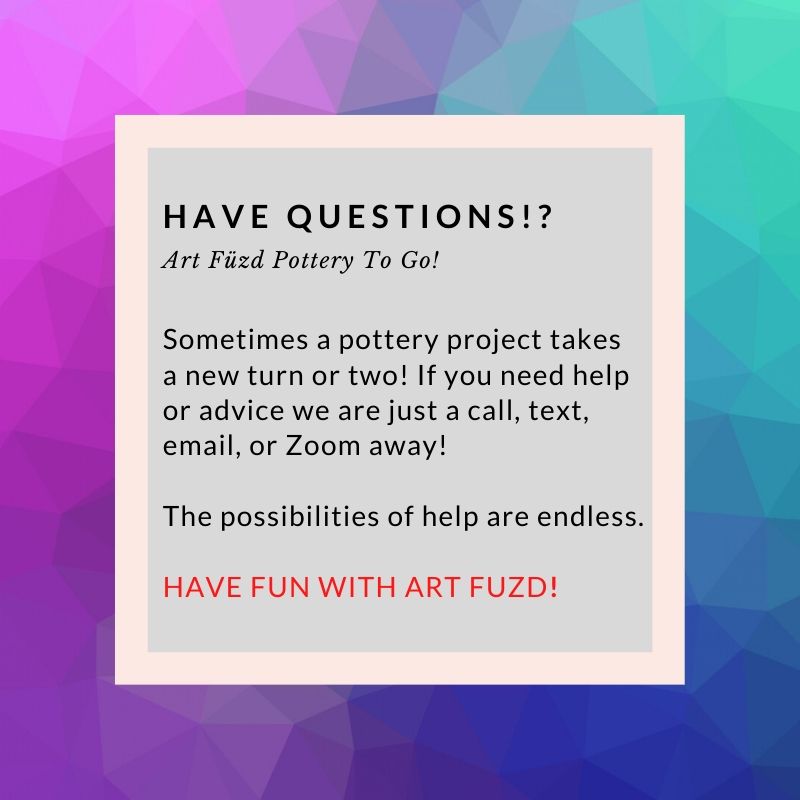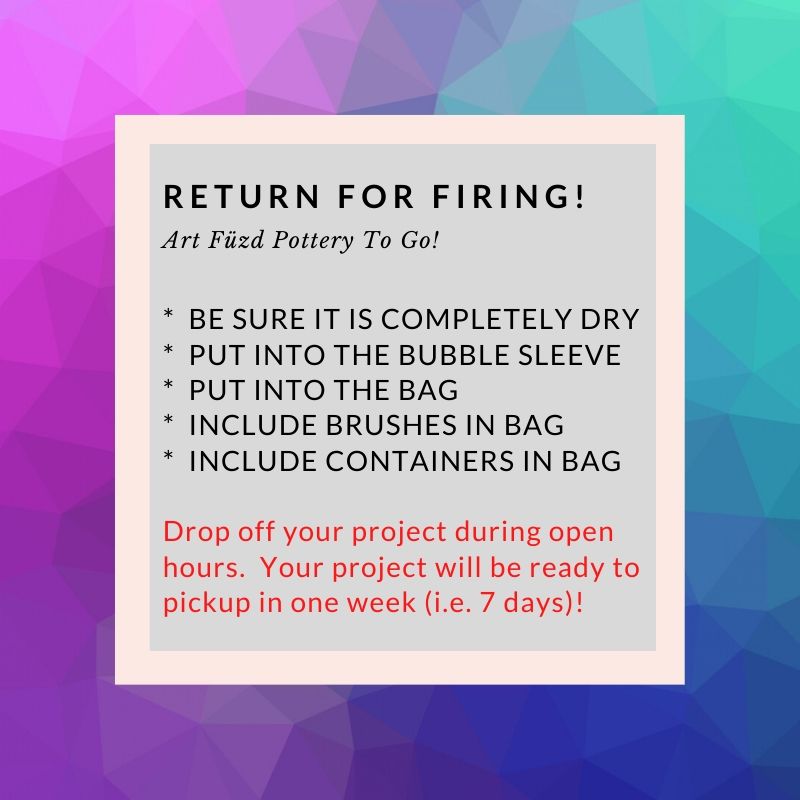 Order Customization
---