Medium Vintage Santa with Sack Cross-Slung and holding Lantern Figurine ~ 6.5 x 5 x 10.5
Regular price
$ 44
$ 0
Unit price
per
Project Details

Our vintage Santa Claus figurines come in various sizes and roughly equate to small, medium, or large. This figurine is a Medium Santa, measuring approximately nine to eleven inches tall. It's a wonderful size for display, eye-catching and showing beautifully from across the room. IMPORTANT - PLEASE READ:  Left Arm is a completely separate piece that you'll paint and we'll position and glue onto the piece after firing. We typically see this only for much larger pieces where "cleaning" the green-ware in an area would be very difficult and/or painting in an area would be challenging. But, here we have a separate piece in regards to an easy to clean and paint area! That being said, given the location there will be a slight gap visible there even though we'll position and affix it flush.
How does it work?
Pricing is all-inclusive - no studio fees or other costs. Projects are in stock unless noted otherwise. We provide glaze colors of your choice, brushes, etc. and our kiln-firing service. Projects when brought back are ready 7 days later. Please order online. Our "Phase 4" hours for pick-up/drop-off/in-studio painting are 12 to 6 pm on Friday and Saturday, 12 to 5 pm on Wednesday, Thursday, and Sunday.  We are closed on Mondays and Tuesdays.  All online orders are ready for pickup in 2 hours (or less)! Doorside service - just drive right up to our door! If you want/need something not featured here, get in touch... Read more below:
How To Guide for Pottery to Go!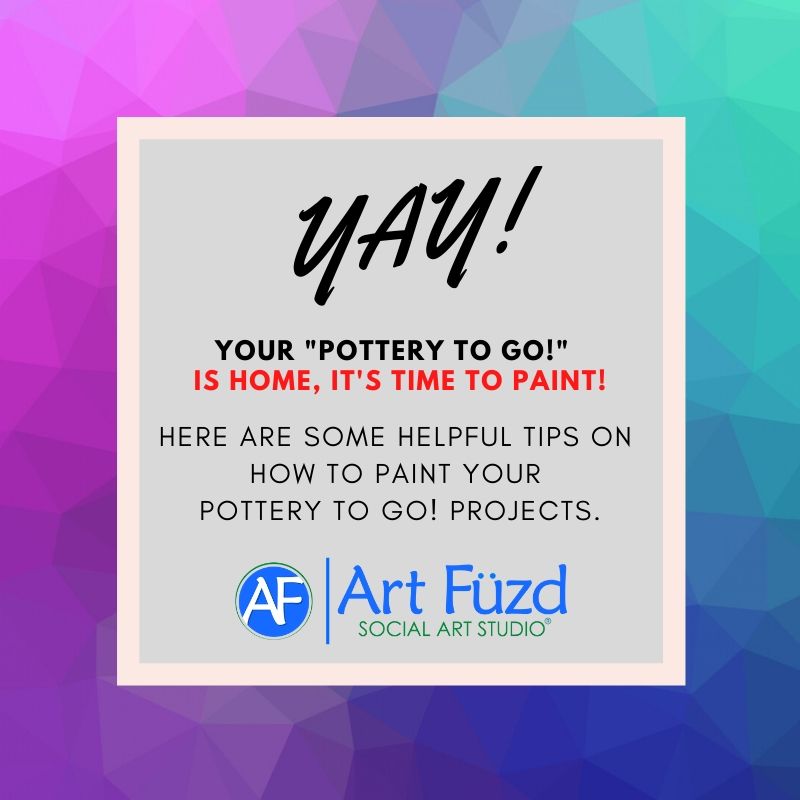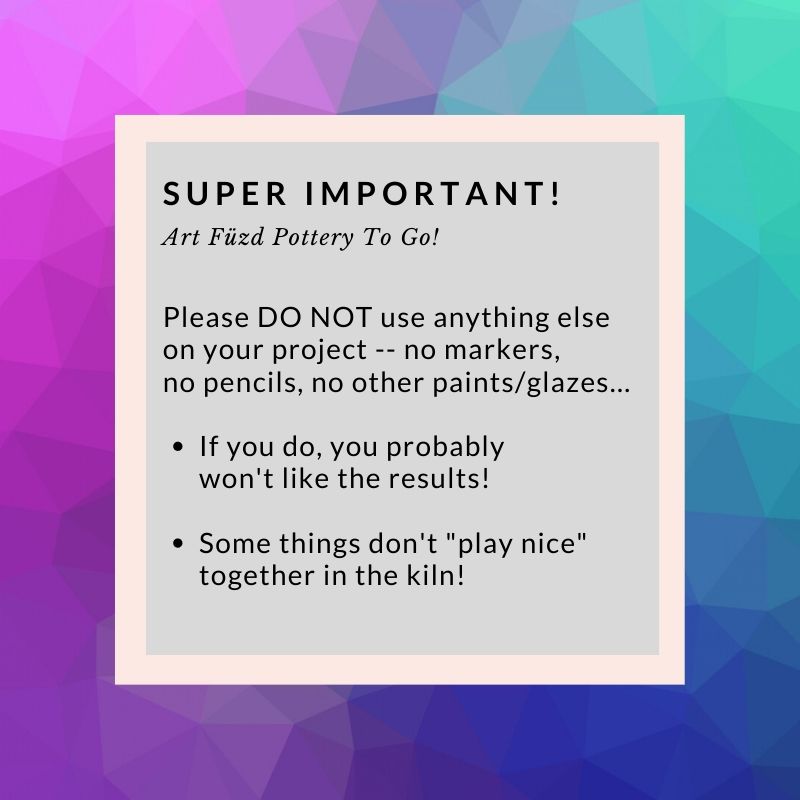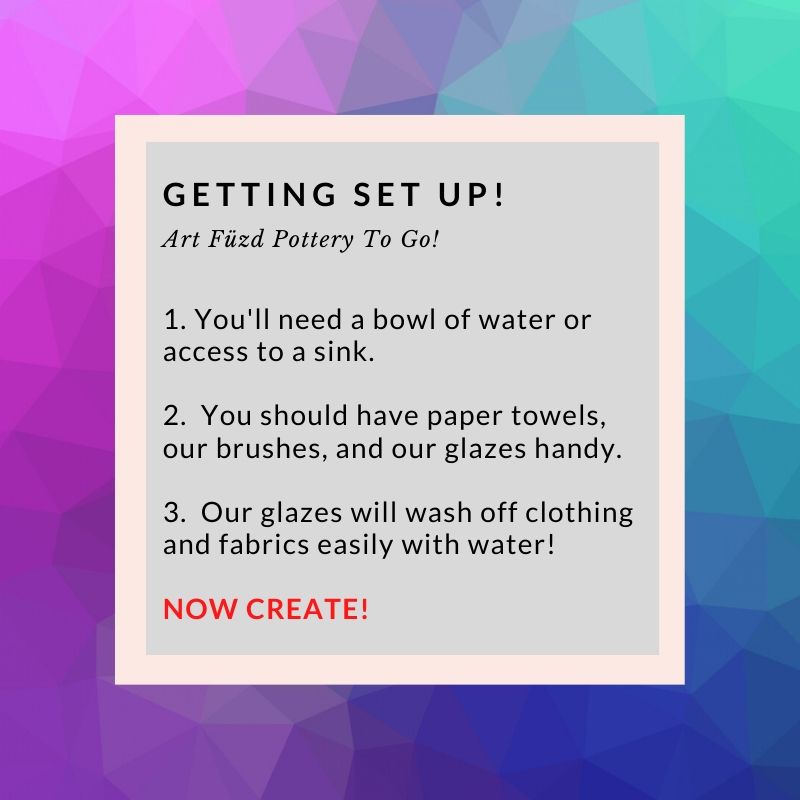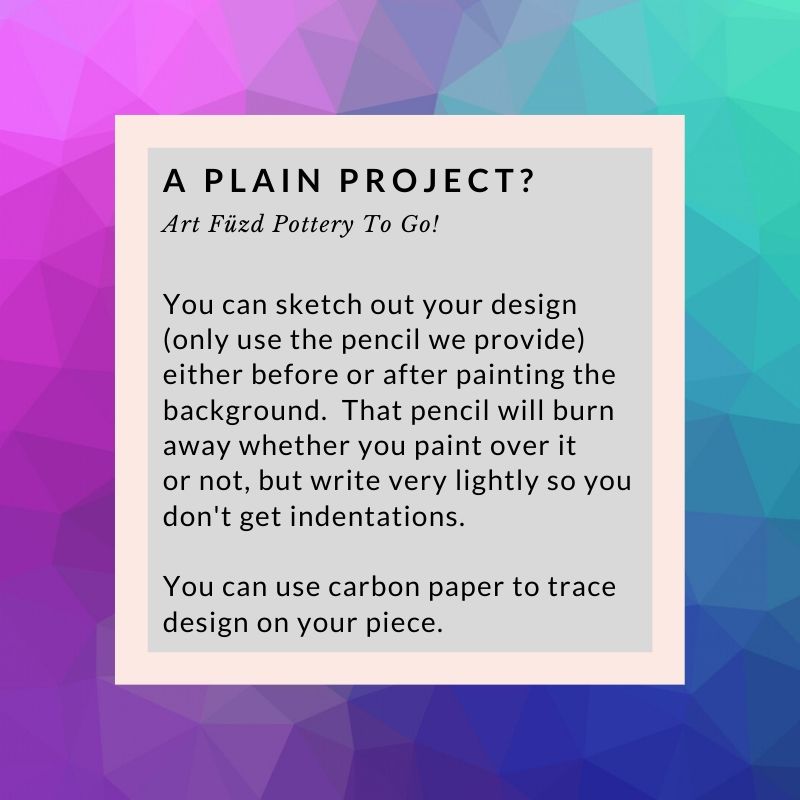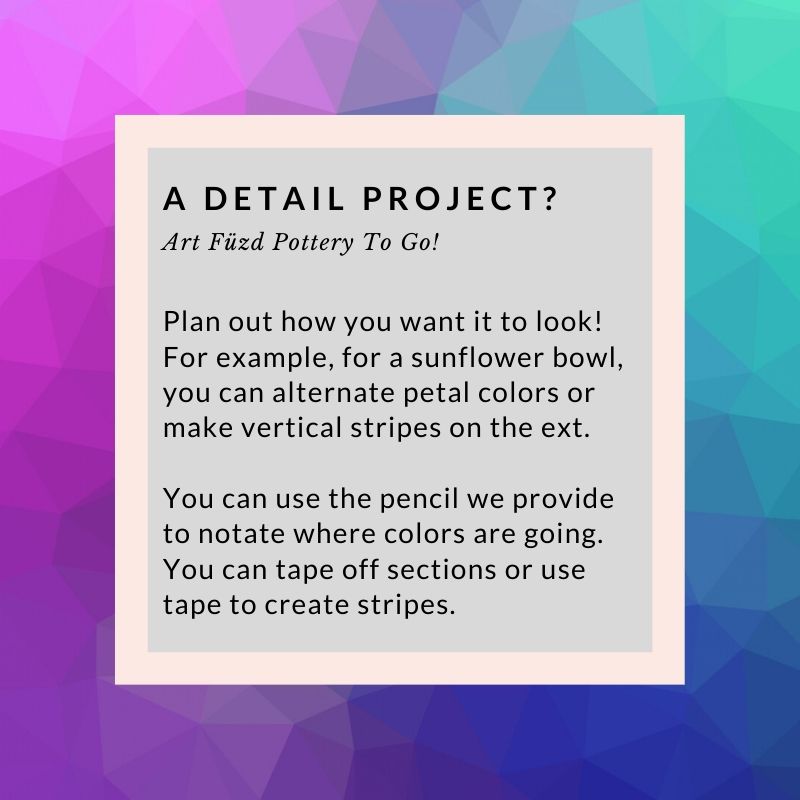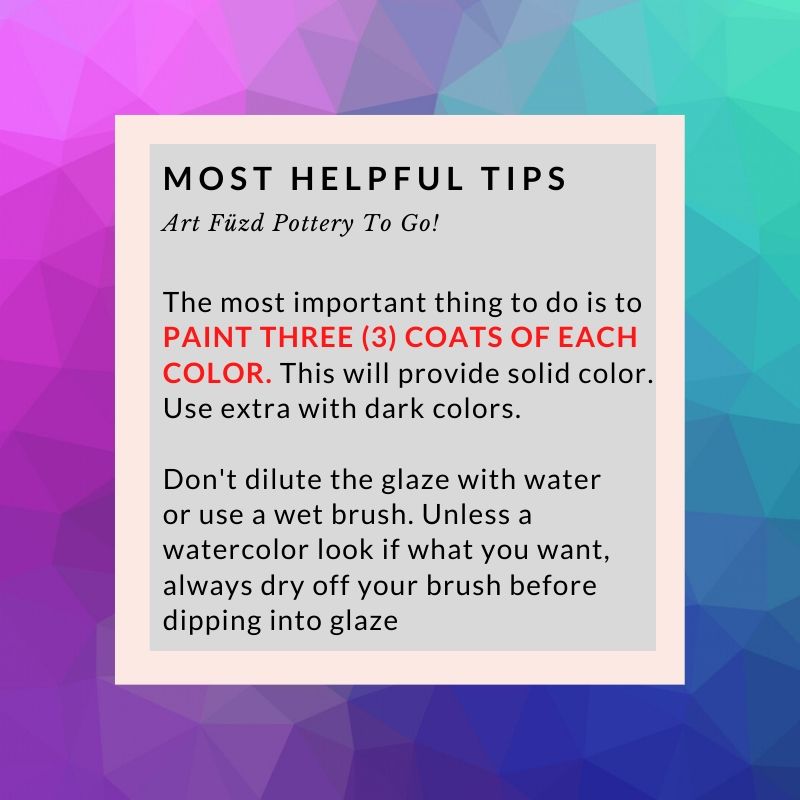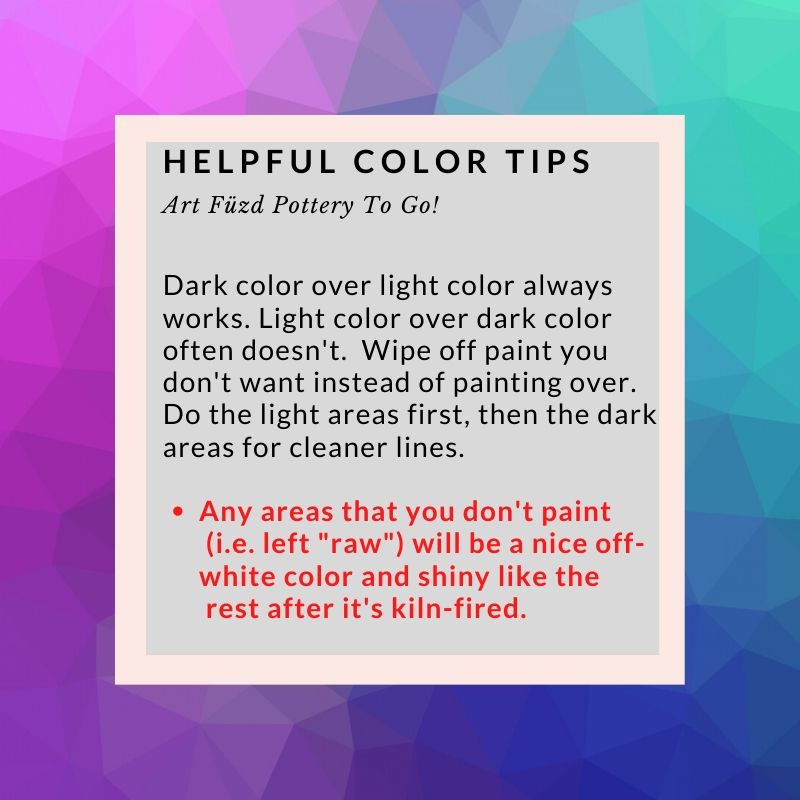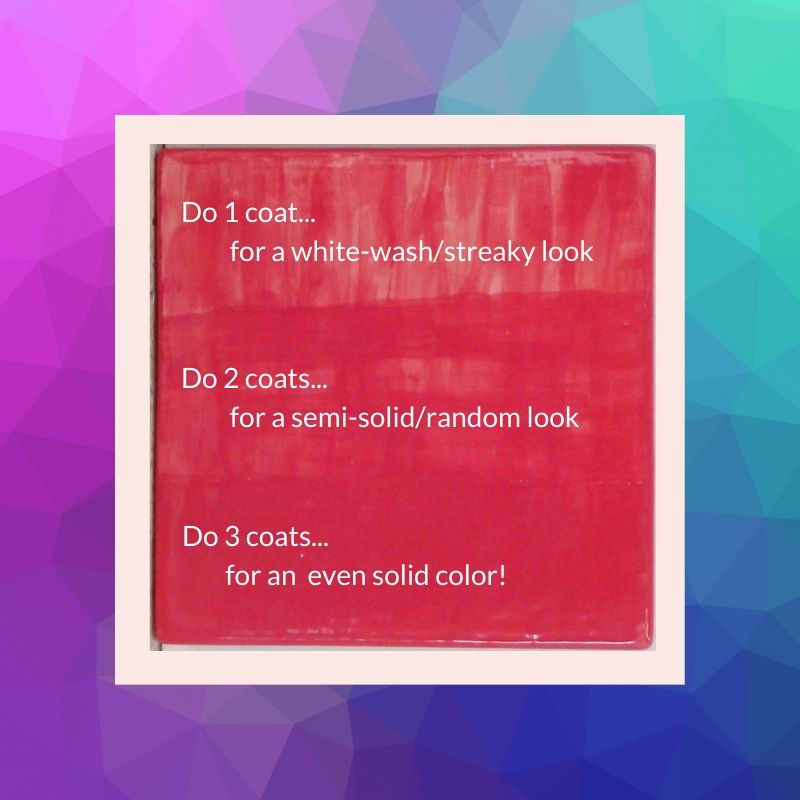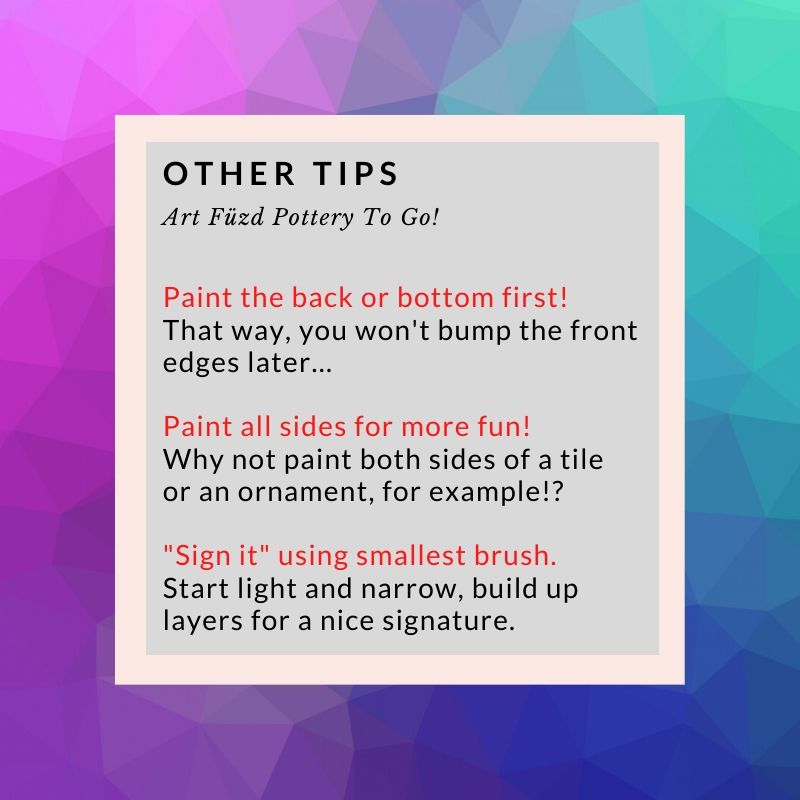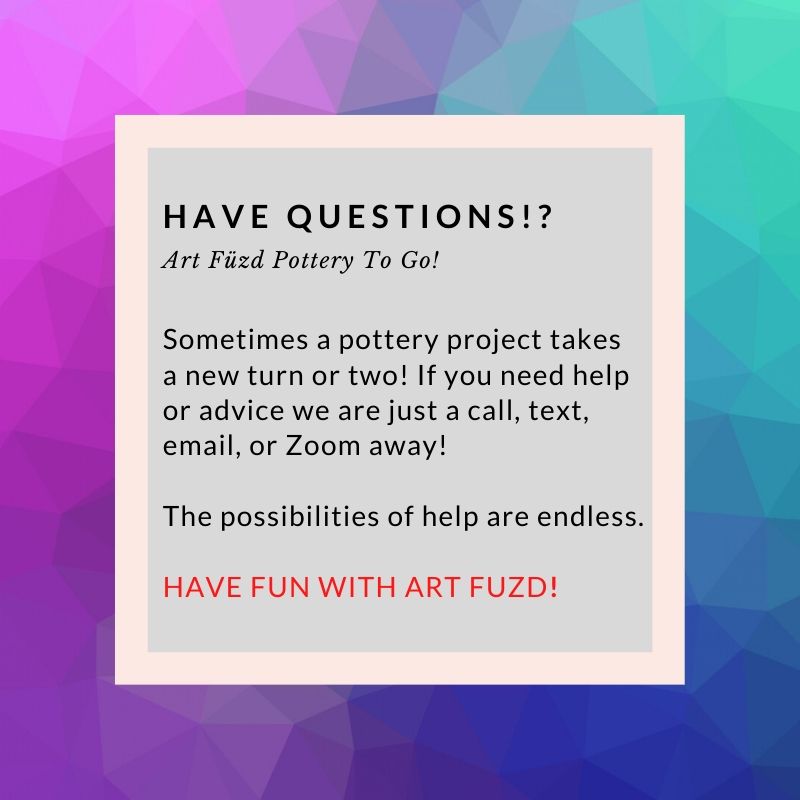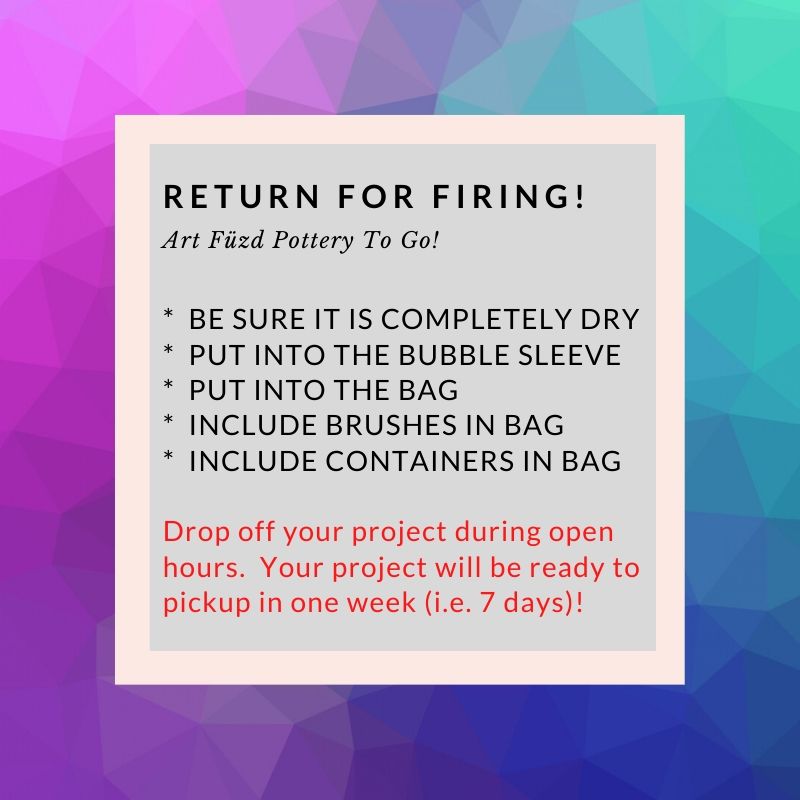 ---
Share this Product
---